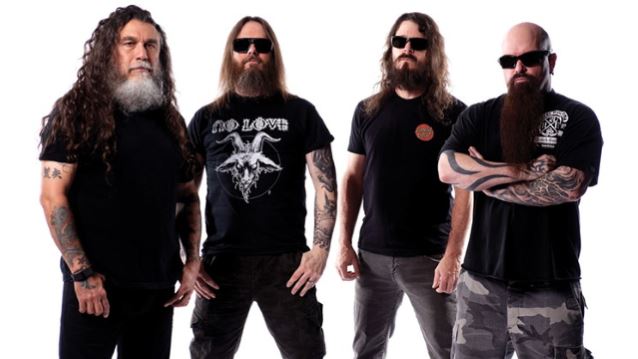 Jimmy Kay of Canada's The Metal Voice, SLAYER and EXODUS guitarist discussed about SLAYER's final tour and possibility of recording new SLAYER album.
Asked if there's a chance SLAYER might continue even after the tour is done like the SCORPIONS did, Gary replied: "Noooo. C'mon! But I love the SLAYER. I hope [their tour] never ends. We are wrapping it up. The tour dates have been announced. The tour is huge. It's gonna be awesome. And I'm honored and proud to be a part of it. And we're gonna make it something for people to remember. It's gonna be epic."
On possibility on recording one final SLAYER album, Holt said:  "No. No, there's no new album. I'd say it's a no. But my name is Gary 'No Comment' Holt today. I don't know nothing. You've seen the dates, you saw the press releases.
"Come out and celebrate the mighty history of SLAYER, which I'm lucky to have been part of for the last seven years now. It's been a ride, it's been remarkable, and we're gonna end it in gloriously violent fashion."
Repentless, is the first album without Hanneman and first with producer Terry Date, to widespread rave reviews and the highest chart debut of the band's career. The band also teamed up with director BJ McDonnell for three high-concept and brutal music videos for the album's 'Repentless', then for 'You Against You,' and the most recent, 'Pride in Prejudice'.