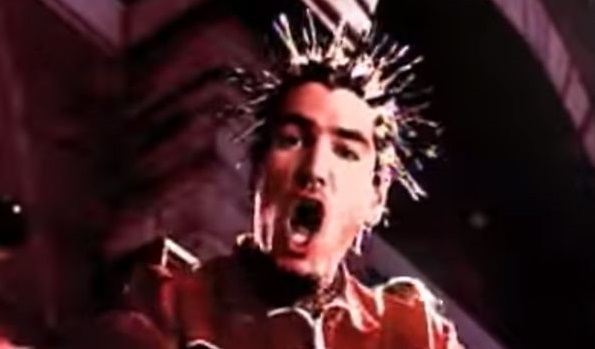 Metal Hammer have compiled a list of 13 best nu metal videos of all time. See their choices below:
MACHINE HEAD – From This Day
Metal Hammer comments: "Nu metal wasn't good news for everyone, and established metal bands such as Machine Head needed a way to stay relevant. Luckily Robb Flynn nailed it by sticking on a silver tracksuit and hanging upside down from two pieces of fishing line. Also, a shout out to drummer Dave McClain, who changed his look to that of the love child of Bono and a leopard."
DEFTONES – Back To School (Mini Maggit)
Metal Hammer noted: "Chino Moreno is a right cheeky monkey in this video. He causes an administrative nightmare for school staff as he skates the hallways and walks over desks while rapping, as the other students are trying to get on with their algebra. Then he locks himself in the principal's office and blows the bloody windows out! Needless to say, a strongly worded letter was sent to his parents."
Entire list can be seen below. To watch all the video with Metal Hammer's notes for every video, go here.
Korn – "Freak On A Leash"
Deftones – "Back To School (Mini Maggit)"
Limp Bizkit – "Rollin' (Air Raid Vehicle)"
Machine Head – "From This Day"
Incubus – "Drive"
Kid Rock – "Cowboy"
Mudvayne – "Dig"
Linkin Park – "One Step Closer"
Methods Of Mayhem – "Get Naked"
Coal Chamber – "Loco"
Crazy Town – "Butterfly"
X-Ecutioners – "It's Goin Down" (feat. Wayne Static)
P.O.D. – "Boom"