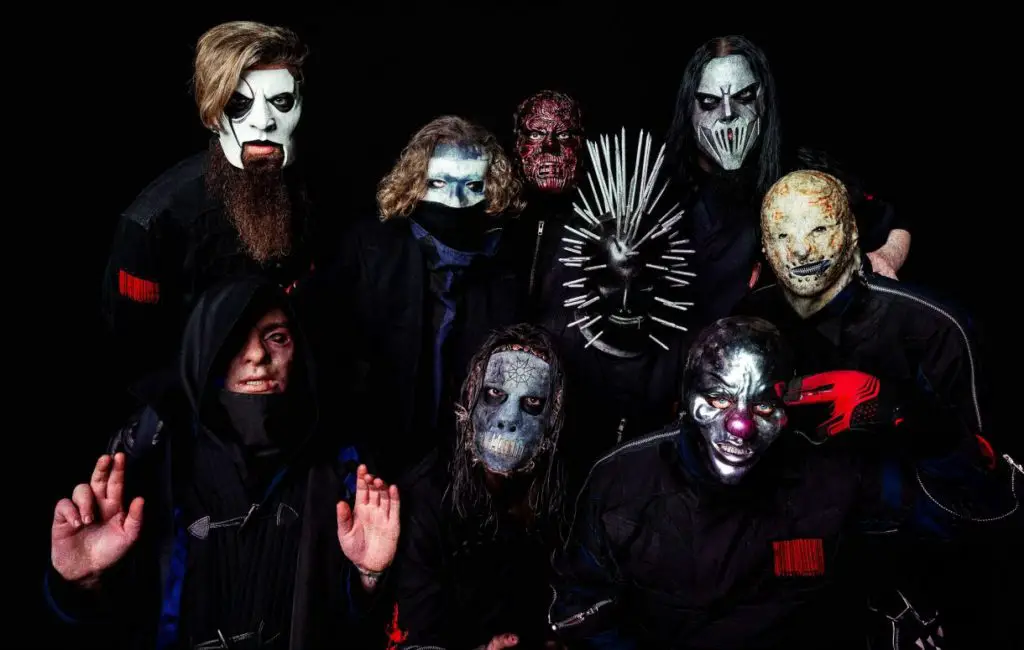 SLIPKNOT will perform two new songs during tonight's (Friday, May 17) episode of "Jimmy Kimmel Live!" The band will play "Unsainted", which was unveiled yesterday, and "All Out Life", which was made available last October as a standalone single.
A performance will air on ABC at 11:35 p.m. EST.
SLIPKNOT will release their new album We Are Not Your Kind on August 9 via Roadrunner Records.
We Are Not Your Kind track list:
1. Insert Coin
2. Unsainted
3. Birth of the Cruel
4. Death Because of Death
5. Nero Forte
6. Critical Darling
7. Liar's Funeral
8. Red Flag
9. What's Next
10. Spiders
11. Orphan
12. My Pain
13. Not Long for This World
14. Solway Firth
SLIPKNOT recently announced the departure with the percussionist Chris Fehn after he filed a lawsuit against his band members over unpaid loyalties.
In his lawsuit, Fehn claims to have always been told that the money from merchandise and touring is funneled through one sole company that splits profits and pays the members of the band. However, Fehn claims he recently discovered that his bandmates have set up several other  SLIPKNOT-affiliated business entities in different states that appear to be collecting money from the band.