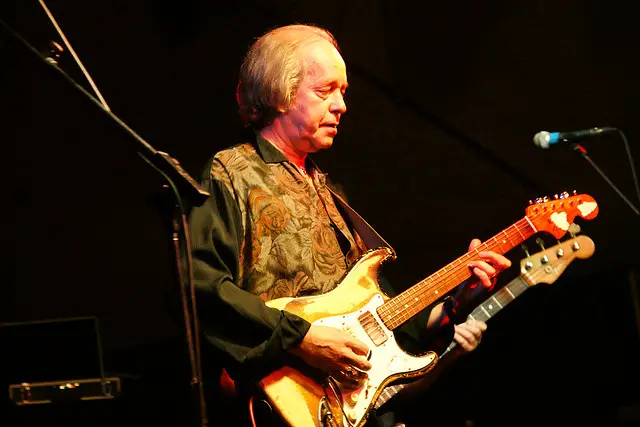 THIN LIZZY founder and former guitarist Eric Bell has slammed METALLICA for allegedly failing to pay him for a guest appearance 20 years ago.
He told The Sun that he joined METALLICA on their private plane as they made their way from the U.K. to Dublin to perform "Whiskey In The Jar" and expected to receive 2000 pounds, although there wasn't any agreement on the fee.
"It was about half three in the morning," Bell said. "The transport was all lined up, and there was a car to take me home. I was quietly expecting about two grand, which wouldn't have meant a thing to them. But [a member of their crew came over to say goodbye at the private airfield and] I got handed over a big ball of METALLICA t-shirts, key rings and hats. I got paid f*ck all.
"Then they all f*cked off," he continued. "It wasn't until I was sitting in my car on the way home I realized they hadn't paid me. I thought I'd get something in the post but not a dickie bird. Later somebody tried to get in touch with METALLICA to get me something but they found it impossible and they gave up.
"They are a pack of b******s," guitarist added. "I couldn't believe what they did, especially as they are so well off. I should have been paid £2,000 but got f*ck all. It's pure ignorance, really. I should have been paid £2,000 at least, but I got f*ck all from them."