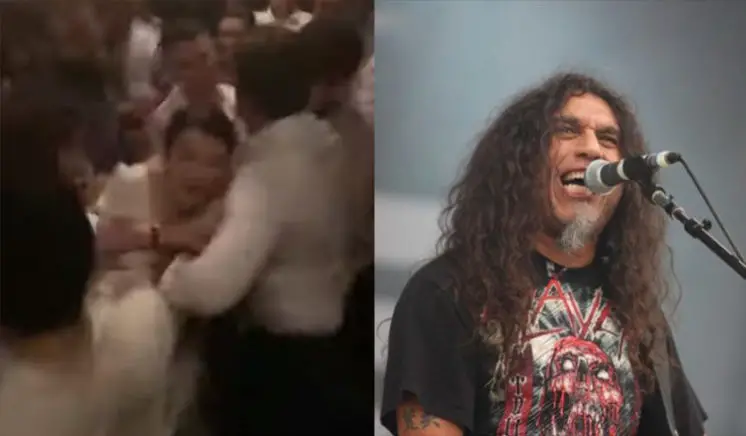 Metal music is not something you'll usually see at the weeding, but newlyweds Adam Schwartz and Katherine P-G celebrated in style, moshing to SLAYER classic "Raining Blood" at their reception.
You can check out the video from their reception below (via MetalSucks):
The Final Campaign, Leg Seven of SLAYER's Final World Tour, kicks off in Asheville, NC on November 2 and will wrap with two nights at the L.A. Forum on November 29 and November 30, seeing the band end its touring career in Southern California where it all began back in 1981**. PRIMUS, MINISTRY and PHILIP H. ANSELMO & THE ILLEGALS performing a vulgar display of PANTERA, will support on all dates.
Tickets for those dates are available here.