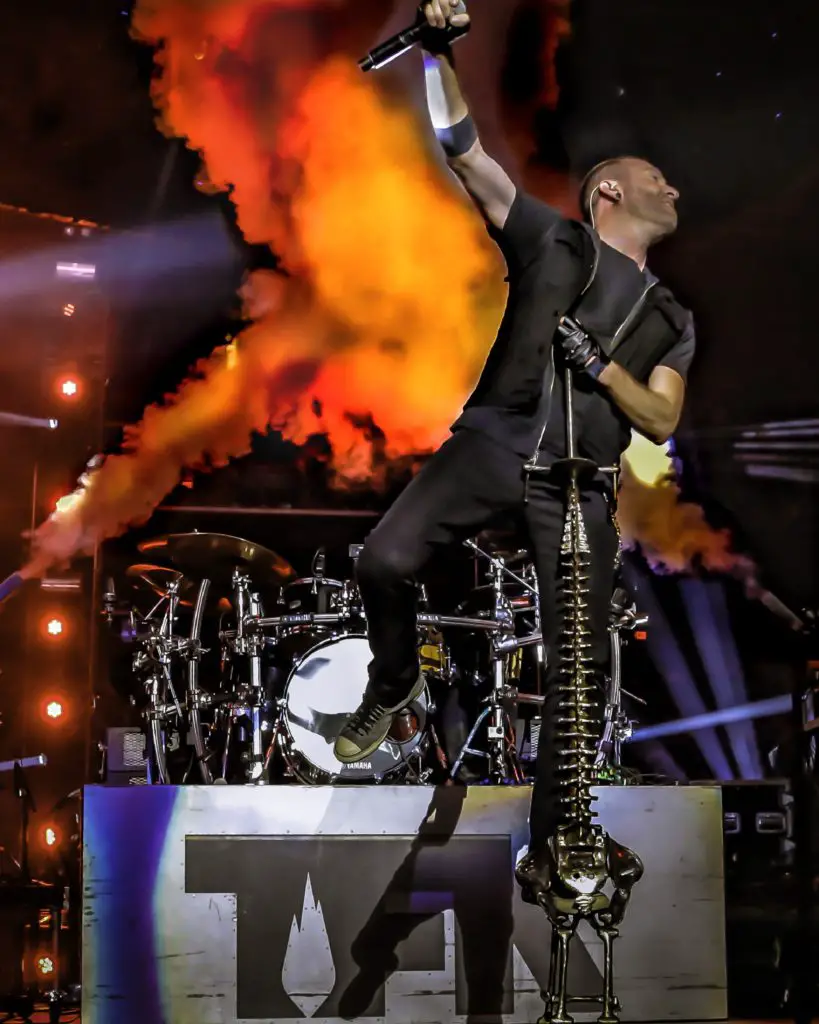 Rock favorite Thousand Foot Krutch packs its biggest hits spanning the trio of independently-released, widely acclaimed albums "Exhale" (2016), "Oxygen:Inhale" (2014) and "The End Is Where We Begin" (2012) into the power-packed, live-in-concert recording, "Untraveled Roads". Featuring eight of the band's last nine Active Rock radio songs, the 12-track album releases independently worldwide Sept. 15 on TFK Music and with management, marketing, sales and distribution through The Fuel Music.
TFK band members Trevor McNevan (lead vocals/ songwriter), Joel Bruyere (bass) and Steve Augustine (drummer), along with tour guitarist Andrew Welch, deliver a raw, stadium-shaking live experience on "Untraveled Roads." The album was recorded during this year's 46-city Winter Jam Tour Spectacular, the fourth largest first quarter tour in the world (Pollstar) that was attended by nearly 500,000 people.
"This album really captures that high-octane energy and electricity you're meant to have at a TFK show, giving our new and old friends a taste of what these last three albums sound and feel like!" remarks McNevan, one of the most charismatic and versatile front men in rock music today. "The live aspect has always been a big part of who we are as a band, and what people have come to expect from us."
"Untraveled Roads," the first live album from TFK since 2011's "Live At The Masquerade," represents a season of significant success for the band. With hits like, "Courtesy Call," "Running With Giants," "War Of Change," "Push," "Untraveled Road", (lead single and video) "Let The Sparks Fly," "Born This Way," "Light Up The Sky," and "A Different Kind Of Dynamite," the album well-represents the band's last three indie records that have already garnered over 500,000 albums sold, more than two million digital downloads and more than 300 million streams.
Read our review here.
Track List:
Running With Giants
Light Up The Sky
The River
Push
Untraveled Road (Single)
Let The Sparks Fly
Born This Way
Courtesy Call
Be Somebody
War Of Change
The End Is Where We Begin
A Different Kind Of Dynamite
Thousand Foot Krutch "Untraveled Roads (Live)" will be released on September 15th via TFK Music/The Fuel Music.