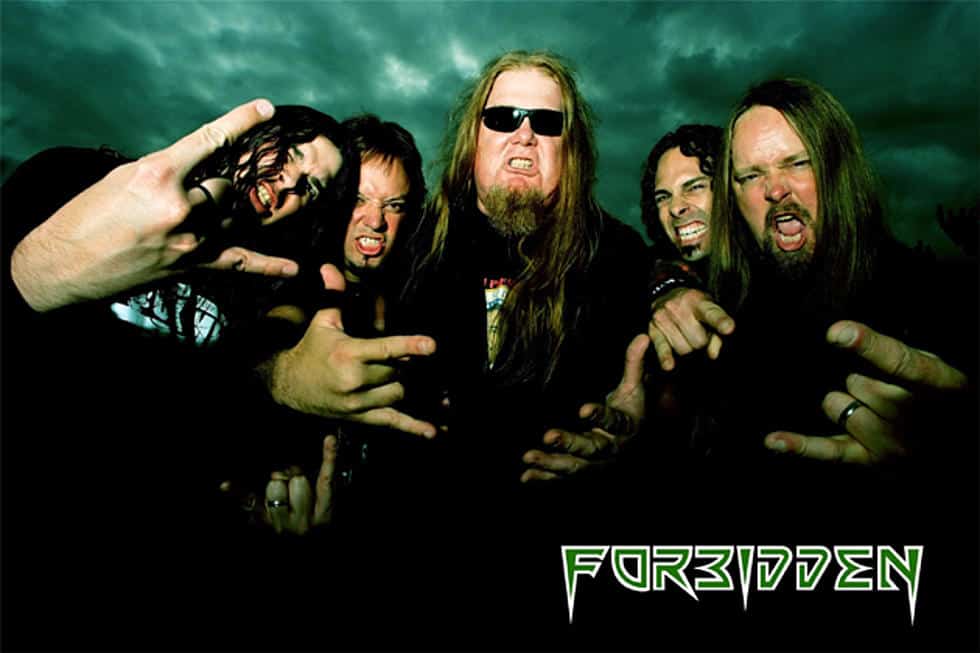 Bay Area thrash metal icons FORBIDDEN, who have been largely dormant for approximately 15 years, have now established an official Instagram profile that currently has just over a thousand followers.
So far, the sole content on FORBIDDEN's Instagram page consists of individual images displaying the initial letters of their band emblem against a simple black backdrop. This has prompted fans to wonder if the group is plotting a comeback. If this conjecture turns out to be true, it wouldn't mark the first instance of the legendary thrash metal ensemble reuniting.
FORBIDDEN — often regarded as a crucial part of the 80s Bay Area thrash movement, together with METALLICA, EXODUS, TESTAMENT, DEATH ANGEL, POSSESSED, LȦȦZ ROCKIT, VIO-LENCE, and HEATHEN — initially broke up in 1997, having released just four studio albums during their 12-year existence.
In 2001, FORBIDDEN reunited for a one-off performance at Chuck Billy's Thrash of the Titans benefit show, using their original name, FORBIDDEN EVIL. The band reunited permanently in 2007, and it 2010 they released an album, Omega Wave before going on an indefinite hiatus in 2012.