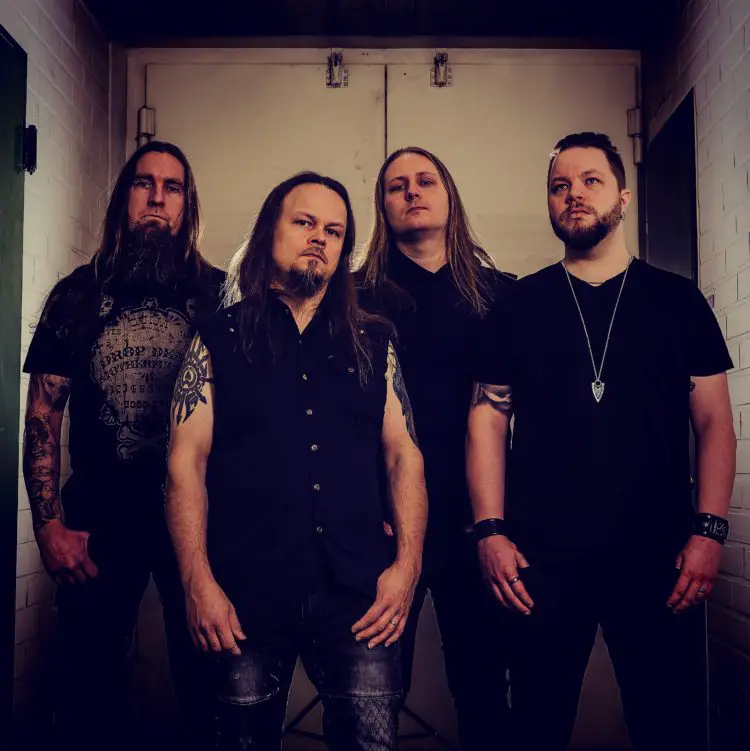 Their very first strike is an uncompromising and yet accessible display of power: melodic death metal in its purest form, following the traditional and renowned Finnish way.
Initially inspired by the most aggressive death metal sounds, Thy Kingdom Will Burn soon moved towards a more melodic approach, resulting in a very distinctive feel that was not left unnoticed and secured them a worldwide deal.
In this astonishing debut album, the band from Kouvola brilliantly manages to balance its fierce nature and the catchier influences; the end result is simply epic, exciting and moving at the same time.
Prepare for the never-ending winter, prepare for a cathartic season of sorrow: Thy Kingdom Will Burn.
Sami Kujala – vocals and guitar
Jussi Virén – guitar
Janne Ruuskanen – bass
Lauri Virén – drums
Read our review here.