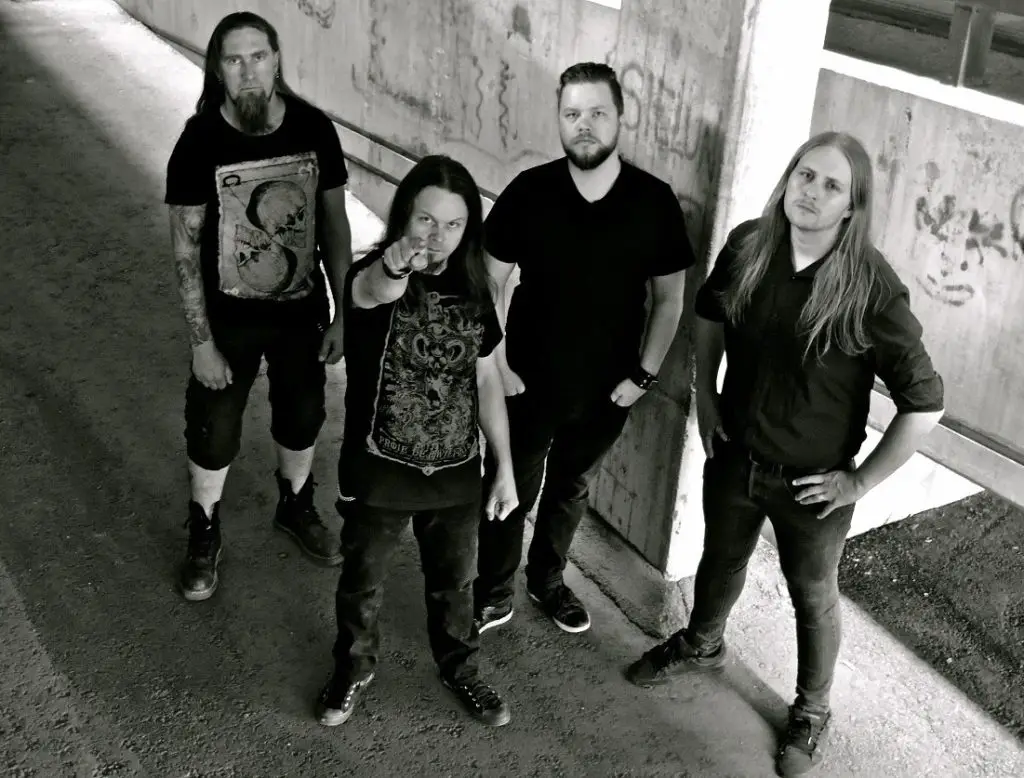 Finnish melodic death metal band THY KINGDOM WILL BURN have released a lyrics video for a new track "Follow The Fallen", the first single from their self-titled debut album, which is due out on June 18th, 2021 via Scarlet Records. Make sure to give a listen to the new track "Follow The Fallen" below.
The band comments:
"Hatred against the social media and how people get denigrated by someone who doesn't even know them. Musically, this one shows what THY KINGDOM WILL BURN is about! It has all elements: melancholy, aggression, darkness and light. Song got inspiration from Behemoth, Entombed and Sentenced."
Thy Kingdom Will Burn debut album has been engineered, mixed and mastered by Juho Räihä at SoundSpiral Audio (To/Die/For, Swallow The Sun, Before The Dawn, Wolfheart). The superb, Lovecraftian artwork was made by Richard Luong-Tentacles and Teeth.