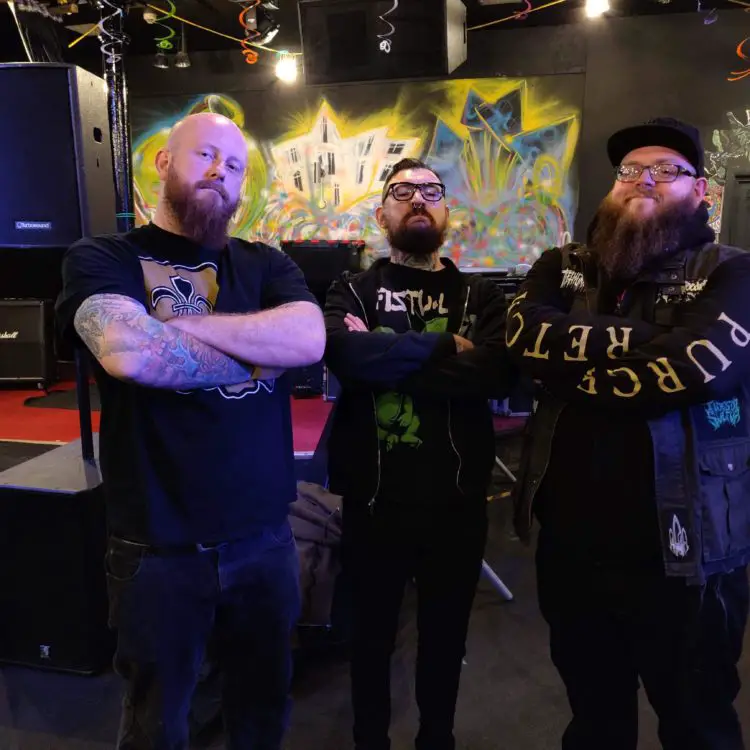 South Wales blackened sludge trio TIDES OF SULFUR will unleash their eagerly anticipated new EP "Paralysis of Reason" on March 29, 2019.  In five tracks of nihilistic filth, Tides of Sulfur incorporates elements of sludge, doom, death, and black metal to create one of the most ferocious and pissed-off offerings of 2019.
"Paralysis of Reason" was recorded and mixed by Phil Smith at One Louder Studio, Newport and mastered by Dennis Pleckham (Bongripper) at Comatose Studio.
Sludgelord Records, Black Voodoo Records, and MinoRobscuRare handling the LP release, with the CD and cassette formats coming via APF Records and Astral Noize Records respectively.
Pre-orders are available at BandCamp and APF Records:
 About Tides of Sulfur:
Featuring bassist/vocalist Chris Bull, guitarist/vocalist Anthony O'Shea, and drummer/vocalist Tom Lee, Welsh sludge outfit Tides of Sulfur has been slinging riffs, weed, and misery since 2012.  Drawing on the influence of more extreme forms of heavy music such as black metal, grindcore, crust, and primitive doom, this is a band that refuses to conform to genre restraints.
Track Listing
1). Worms
2). Humourless C*nt
3). DLMM
4). Pariah
5). Paralysis of Reason
Read our review here.