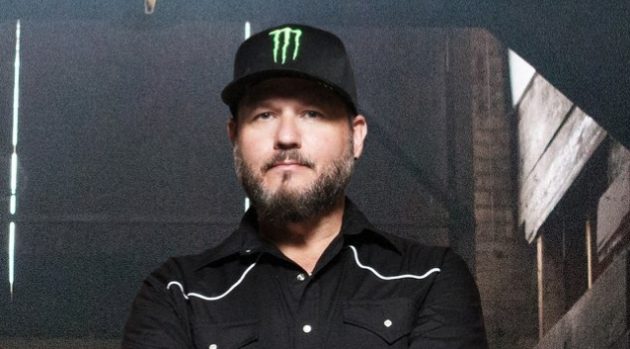 Former JUDAS PRIEST singer Tim "Ripper" Owens has slammed Stephen King as a "loser," saying that the iconic horror writer has "lost" him as a fan.
Yesterday, Owens posted a GIF of two NHL fans with paper bags over their heads and tweeted: "Wow reading Stephen King tweets! Hahahahaha what a loser!!! This is the fans he has lost, including me. Hahahahaha. At least something he is writing know [sic] is scary"
After a Twitter user responded, "Checking the Stephen King vs. Ripper success meter……", Owens fired back: "Who said anything about success. I don't like his tweets! If you don't like mine, GOOD f*cking bye"
In a recent interview on "Focus On Metal" podcast, Owens, who recorded two studio albums with the band before PRIEST reunited with Rob Halford in 2003, revealed which songs from his era of the group he would like to hear Rob perform live.
He said: "I think Rob… So many of the songs he would sound so good on. And it would be nice, really, because it was a big song live, I think "Burn in Hell" would be a great one for Rob to do, because it was one of our more popular ones.
"And on Demolition, "Bloodsuckers," which was about the court case that they had, would be a good one.
"But I think "Burn In Hell" would be a perfect one to stick in there at a show or two just for the fact of a little nod to that era. And I also think Rob would sing it freakin' unbelievable."