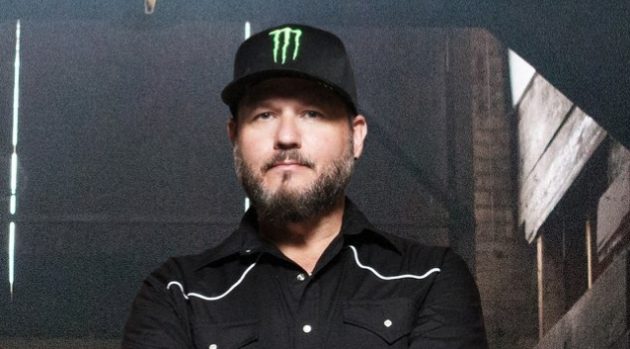 In a recent interview with Rolling Stone, Tim "Ripper" Owens talked about his time in JUDAS PRIEST and joining ICED EARTH later on.
Owens recorded two studio LPs with the British heavy metal legends — 1997's Jugulator and 2001's Demolition — before the group reunited with Rob Halford.
When asked if he always thought that Halford will eventually return to the band, Owens responded: "Well, yeah. I almost wanted it at the very end. At that time, Glenn [Tipton, JUDAS PRIEST guitarist] said to me, 'I just want you to know, we've been offered millions of dollars to get Rob and do a tour.' I think he was mad at me for something. He said, 'If you don't want to wear that jacket, someone else might.'
"But I knew it. After we toured, I was like, 'I know the writing is on the wall, but I'll never quit.' I knew I had to do something else financially. At the end, I couldn't live off what I was getting paid. I'm not saying it was bad, but I wanted to do other things. I wanted to write.
"This is when ICED EARTH called, and this is when I knew the writing was on the wall," he continued. "They called me up and said, "Do you want to sing on this record The Glorious Burden?" Matt [Barlow] had left the band. I was like, 'Let me call management for JUDAS PRIEST.' They were like, [cheerfully] "Yeah, go ahead!" I was like, 'Uh-oh.' I knew.
On how did he hear about Halford's return, Owens said: I think I got a fax. I can't remember. I don't think it was an e-mail. It was 2003 or 2004. I got a fax that just said, 'You're out of the band.'"
Asked how did he feel, Tim said: |I felt all right. I just recorded The Glorious Burden. It's funny. I knew it was coming. They had to get Rob back. I think Rob needed JUDAS PRIEST and JUDAS PRIEST needed Rob. I was in ICED EARTH. At to be honest, at the time, ICED EARTH was as big as JUDAS PRIEST. We were headlining festivals. We were playing to the same venues. I think it was pretty cool."