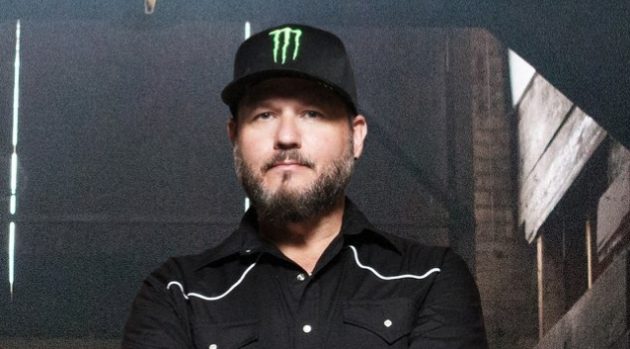 In a new interview with The Rock Experience With Mike Brunn, Tim "Ripper" Owens says that there is no competition between his former band JUDAS PRIEST and his new group KK'S PRIEST, in which he is joined by another ex-JUDAS PRIEST member, guitarist K.K. Downing.
"I don't think we look at it [like that]," he said. "There's one JUDAS PRIEST. They're JUDAS PRIEST. If [K.K. and I] wanted to take that angle, we would have called [our new band] KK'S JUDAS PRIEST. But I think fans are happy 'cause they know they do have two things that are the same vein, and they have K.K. back. I went nowhere — I've been putting music out like crazy — but they have Ken and I back together again. So there's no competition.
"I mean, how awesome would it be if we do shows with them? I don't care. I really don't. I love the guys in PRIEST. Rob's [Halford, PRIEST singer] my idol. And Richie [Faulkner, PRIEST guitarist] and I are friends. But this isn't a competition. We're not trying to make it a competition or another JUDAS PRIEST. That's why we put an album out first; that was the difference. If we were trying to make it that, we would start touring right away, doing the back catalog."
When asked if KK'S PRIEST is open to touring with JUDAS PRIEST, Tim said: "I'm open to anything. I've never burned bridges. From the sounds of it, it's never gonna happen. 'Cause it never happened with me. I tried to get BEYOND FEAR to support JUDAS PRIEST on tour. Wendy Dio was my manager, and they were, like, 'Absolutely not. You're not gonna support us.' But we're all friends. I mean, I'm speaking for me — I'm not speaking for Ken. But, yeah, listen, I always look at it as how much fans would love stuff. How cool would it be if that happened?"
KK's PRIEST debut studio album, Sermons Of The Sinner, wil be released via Explorer1 Music Group/EX1 Records on October 1, 2021. You can pre-order album via Amazon here.