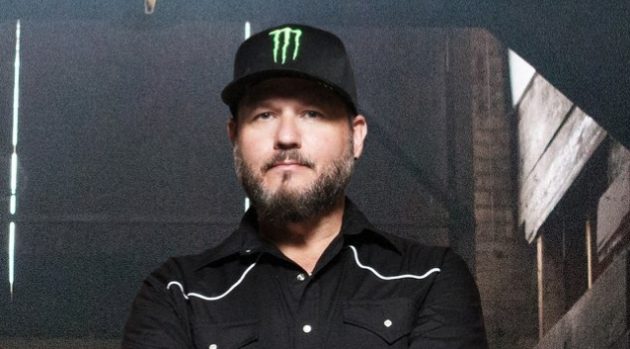 In a recent interview with Ghost Cult Mag, former ICED EARTH and JUDAS PRIEST singer Tim "Ripper" Owens talked about the ongoing Ronnie James Dio hologram tour – in which he participates as a guest vocalist – defending the concept from online criticism.
He said: "Well, it's really silly – first of all – to say, 'Ronnie wouldn't like it.'
"I mean, it's got to be one of the stupidest comments I ever heard. Just because you sang 'Holy Diver' doesn't mean that you knew Ronnie more than his family and his friends.
"Second of all, we have a semi and two tour buses out with a giant production that Wendy [Dio] might as well just throw money out of the window because instead of trying to make fans happy – which she's doing, I mean, she's not making money from doing something like this, it's losing money.
"If she wants to make money, she'd sit at home and sit in the chair. She tries to do this because this is a thing Ronnie did. There's this thing that comes up, to getting the show right when the show starts, it's like Ronnie talking, and it's like a hologram-looking thing that Ronnie used in 1986.
"This is from his tour, so he was into these things. I mean, it's all done for a reason, it's done to try to make people happy, try to make fans happy, to keep his spirit out there. It's not a hologram that's gonna look like Ronnie James Dio has walked out on stage, but the show, the LED screens, when you see it, it's an amazing show."
I feel like everything about this tour seems to be done with love and respect and honor. If Ronnie was alive, he would be out on tour, he would be playing with this band, he would be coming to the fans, and this tour helps continue his legacy and sell records. It keeps him alive.
"It's a celebration, we're celebrating Ronnie. And we're not replacing Ronnie, you know. We have two singers that don't sound like Ronnie; you have Ronnie in the hologram, and then you know what it is, we're just trying to make a show.
"What's great is last night, the front row was about three different families with little kids and that's what it's about. If people don't want to see it, what I don't like is just the hate that people show in their comments.
"If you say, 'Yeah, I don't want to go,' that's fine; but if you say, 'I don't want to go, f*ck Wendy Dio, I hope she dies,' I mean, that's not a fan. That's just someone who's lost their way of life.
"It's a good time, it's fun. My girlfriend came to the show, she said, 'I don't even know how Wendy can watch it' because of the photos that are up there."
For you, you're a huge Dio fan, you are the kind of the go-to guy in the business right now. This has to be pretty special for you with Dio being a huge influence. Do you have a particular favorite song or a series of tracks?
"Well, I do, but Ronnie's doing them all tonight, so I don't get to do it. Listen, close your eyes and just listen to it when he starts… on this tour, we're doing 'Invisible,' and I never sang that before, it's the first time, so that's going back to the first Dio record and doing that song.
"We're doing 'Don't Talk to Strangers,' which only starts and I do the rest of it, and I haven't done that in a long time, it's got a great ending. I come on out on 'Mob Rules,' so it's kind of cool to do that. I love singing them."