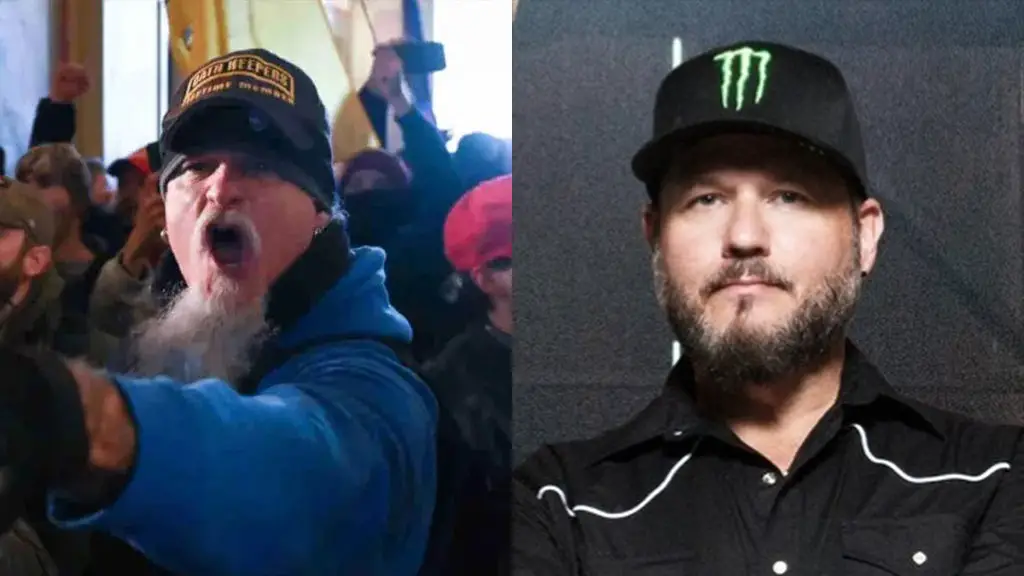 In a new interview with "Tulsa Music Stream," former ICED EARTH singer Tim "Ripper" Owens was asked about the arrest of ICED EARTH guitarist Jon Schaffer for his role in the January 6 riot at the US Capitol.
Owens said: "I've stayed clear of it, because for me… I got kicked out of the band about 15 years ago, and we've seen each other maybe twice [since then]. It was a bad falling out; it wasn't a good circumstance. People keep saying what do I say, what am I thinking… Well, I haven't reached out to him in 15 years. And he fired me a week before Christmas.
"I'm not saying I hate the guy or anything like that. But it wasn't a good circumstance. So it's not like we had a relationship and I even really know him," he continued. "He definitely wasn't the same person that I even knew then. I mean, his political stance and beliefs were different than it was when I was around him. Not that it wasn't kooky back then. But he was different.
"Listen, he made a mistake. He's gonna regret it for the rest of his life. And I have my own life. I haven't dealt with him for 15 years, I don't really have to now."
In April, Schaffer pleaded guilty to his role in the Capitol riot. As part of the plea deal, Jon entered into a cooperation agreement with the government.