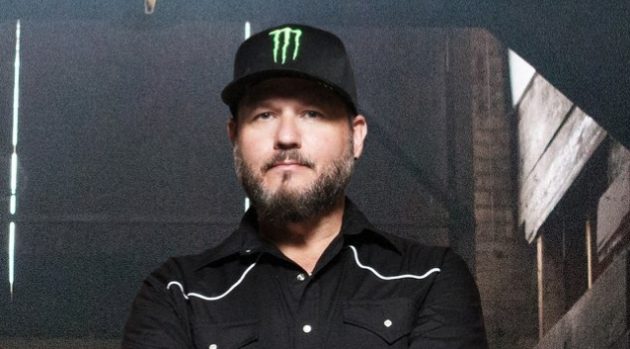 During a recent appearance on "Who's Your Band?" podcast, former JUDAS PRIEST singer Tim "Ripper" Owens was asked how long it took him, after he joined PRIEST, to feel comfortable enough to voice his opinion when he disagreed with how they went about doing certain things.
"Well, I mean, I don't know if I'd ever really do that, just because it was JUDAS PRIEST," Owens responded. "These guys have done it for so long. I always gave them the respect of who they were. Who am I to tell them [what to do] at times?
"It was a really funny thing. When we first started rehearsing… We would rehearse… This is hilarious. I remember Glenn [Tipton, guitar] and Ken [K.K. Downing, guitar], they'd go, 'Hey, Tim, is this right?' Because they hadn't played songs in so long that they knew that I probably knew 'em. They would be, like, 'Is that part right? Are we doing that right?' It was really funny.
"But I went with the flow on… I know I got in some talks with them about what I should wear and stuff towards the very end," he continued. "Of course, then I was fired right after that. But I would talk to them about, 'I don't know if I wanna wear that jacket. That's not my thing. I've gotta be me.' But they treated me so good, everything felt natural. So if I really had to say something, I could say it without feeling like I was stepping on toes. But on purpose I would sit back and just be, like, 'I'll let these guys call the shots.' I mean, they got here for a reason. I sat back and learned from 'em — let's put it that way.
"I sat back, and what they did, whether I thought it was right or wrong… If they did something I thought was wrong, I would learn… I don't know if that was the right move. Turning down Ozzfest. Turning down touring with [IRON] MAIDEN. Just little things at the time I thought might have been some bad moves. But 99.9 percent of the things I learned off of them was good and positive and helped me out in my career."
In a 2019 interview with Consequence Of Sound, Rob Halford said that he would love to see JUDAS PRIEST join forces IRON MAIDEN for a tour.
"I think both bands would look to do that. It's all about the timing of doing such a thing. We're good friends."
"When we talk about rivalry, healthy rivalry, it's like the Arizona Cardinals and the Raiders or the Phoenix Suns and Golden State Warriors," he added.
"It's that kind of rivalry, a good rivalry. It's a fun rivalry. But I think both bands have admired each other throughout the metal years, and it would be a spectacular event — PRIEST and IRON MAIDEN together.
"My dream had always been to have like the 'Big Four' of the U.K., without turning this into a kind of depressing way," he said. "I'd always dreamed of BLACK SABBATH and MOTÖRHEAD and PRIEST and MAIDEN as the 'Big Four' doing something in the U.K. Sadly, two-fourths of that has gone," referring to the passing of Lemmy and BLACK SABBATH's retirement, "but the music lives forever. That's the main thing."