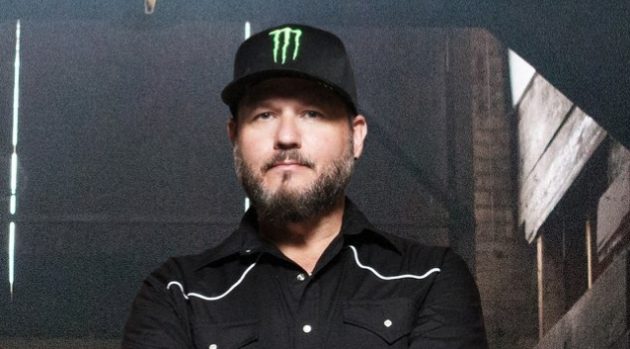 Former JUDAS PRIEST and ICED EARTH frontman Tim "Ripper" Owens says that people who say hateful things about the Ronnie James Dio hologram are "miserable" individuals who "don't like anything."
Speaking to "The Blairing Out Show With Eric Blair" about the negative response to the Diohologram tour, Tim said (see video below): "I've never seen so many stupid comments from people. I mean, first of all, I say it over and over again, it's not a cash grab. Wendy [Dio, Ronnie's widow and manager] is losing money to try to make people happy. You don't go out on a tour like this and make money.
"Obviously, the goal is always to make money — nobody doesn't want to. But it's just weird the things they say. I could see [them] not liking, but that's this generation, because I could see not liking something. But the evilness that people say, the trolls on social media, they just don't have anything nice to say about anything, and they have to be mean with what they say.
"Everybody that's come to the show has walked away saying, 'This thing is unbelievable. It's an unbelievable show,'" the former JUDAS PRIEST singer continued. "It's made to entertain. You're not up there replacing Ronnie James Dio and it's not gonna look like a live Ronnie James Dio — it's a hologram, for God's sakes.
"People are fine with movies played by actors; they're fine with a Dio tribute band playing in your hometown. That's a cash grab. I'm fine with it — I'd wanna see a Dio tribute band — but that's a cash grab. Everybody's fine with those kind of things — they're fine with that.
"That's just the way it it," Owens added. "People just like to act like they're important. The best part, to me, is when they say, 'I know Ronnie, and he wouldn't like that.' And I'm, like, 'No, you don't know Ronnie. You didn't know Ronnie. You bought 'Holy Diver'. You sang 'Don't Talk To Strangers'. That doesn't mean you know Ronnie. You sang 'Last In Line'. It means you don't know Ronnie.'
"We knew Ronnie, and Ronnie loved to please the fans. Ronnie did things to please the fans, whether he lost money or not — he would do things to please the fans. And that's what this is; that's why it's done. It's done to try and continue to please the fans. A cash grab would be Wendy not doing anything and sitting home in a chair and receiving money — not writing checks to everybody to keep fans happy."
Asked why he thinks the Dio hologram brings about such extreme responses from the heavy metal community, Owens said: "I don't even get it. If you don't like it, okay, don't come. I don't get it. But that's what they do, though. They don't like someone and they just bombard people with hatred all the time. It's just they do. That's society and it's how it's changed. One minute they don't want free speech; next minute they do want free speech. If you don't like something because somebody acts like a jerk and says evil things and you call that person out, then those people come back and send you death threats because you called someone out for being… And it's just a constant cycle.
"You know what? It's just the way it is," he continued. "People [say negative things about it] — without seeing it; without knowing about it. That's my issue. You can't tell by photos, you can't tell by [videos] — you have to be here. They've never seen it. You might as well just say you're gonna hate something before they do anything.
"I can guarantee you — these people who don't like it, don't like anything," he added. "They don't like anything. And if they're married, it's gotta be a miserable marriage and a miserable family life. And they're just miserable people. And you could tell by how they act. People don't act like that for no reason. And they're acting like it for no reason."