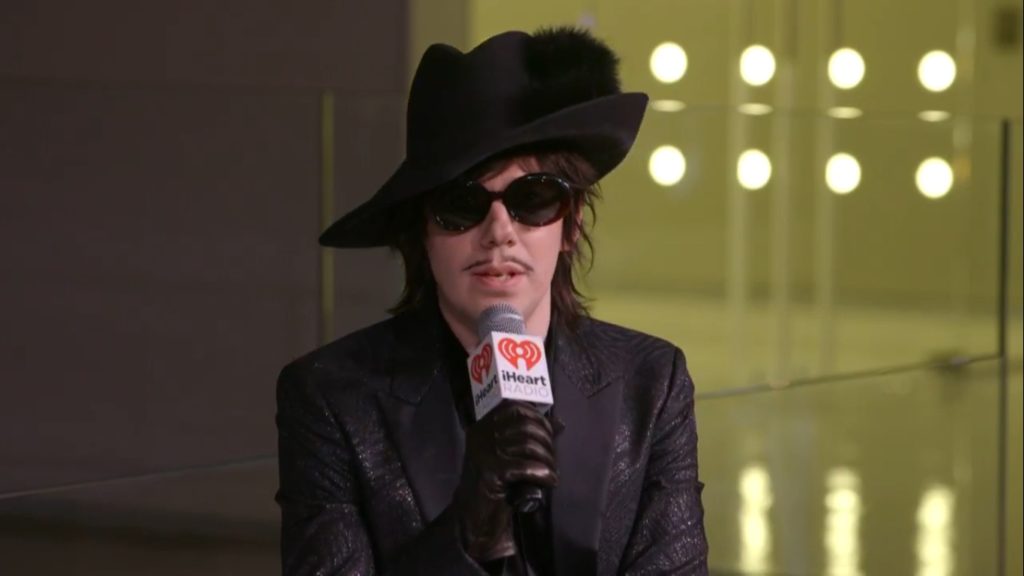 As previously reported, a group of community members had gathered in Midland, TX on November 16 to "pray" and "plead the blood of Christ" out of their concern over GHOST's show in their city and the dark spiritual influences the band would bring into the area.
In a new interview, band mastermind Tobias Forge was asked by Loudwire to comment on the whole matter. He replied:
"I mean, they're right [about Ghost being Satanic]. [Chuckles] I think that a lot of these people – I obviously have never met these people; I've spent very little time, I've read basically the same news piece that everybody else read – and this guy [likely referring to Midland pastor Larry Long] is obviously poorly informed about what we're doing.

"But on the other hand, it's like – if he is an actual Bible-thumping true believer over a certain word, then it's it's like talking to someone who has some sort of malfunction, I guess.

"Because if they don't understand that what we're trying to do is to make these, however many people that were at that show – say a thousand people – we're trying to make them happy. We're trying to make them happy about life.

"We're actually quite humanistic, BUT if you take all these things that we're saying and what we're doing completely literally and believe that this is equal to damnation, then there's no way that we can meet intellectually.

"On one hand, as a human, I can I can grieve for tendencies like that. Because I think it reflects on something more somber and limited and regressive.

"On the other hand, an obstinate a little hard-rocker sh*t, I'm also like [chuckles devilishly]. But yeah, I'm always sort-of holding that little sh*t in the hand as well."
I know that little sh*t, as you said, was quite inspired by an old teacher, a very religious teacher back in your childhood who pushed you into the arms of the devil. Do you think of that teacher quite often with where you've now ended up?
"Not so much herm actually. In my middle school, I also had a very strict bitch of a teacher who definitely had an aversion for me. But she met me when I was already a fully-fledged sort of Satanist.

"I was very, very stuck-up – we were at odds for real. And she was also turning other teachers against me, I know that as a for a fact because – long story short, 20 years later, I had my kids in the same school for a few years and there was still one teacher there from that time and he told me that that was the case.

"She sort of – what I already suspected when I was in eighth and ninth grade – she was walking around with the other teachers and basically telling them about how I was this and that – a Satanist asshole.

"I can definitely laugh now looking back at what feels like a completely different life – so long ago, so far away. I applaud that 14-year-old that told her to go f*ck herself.