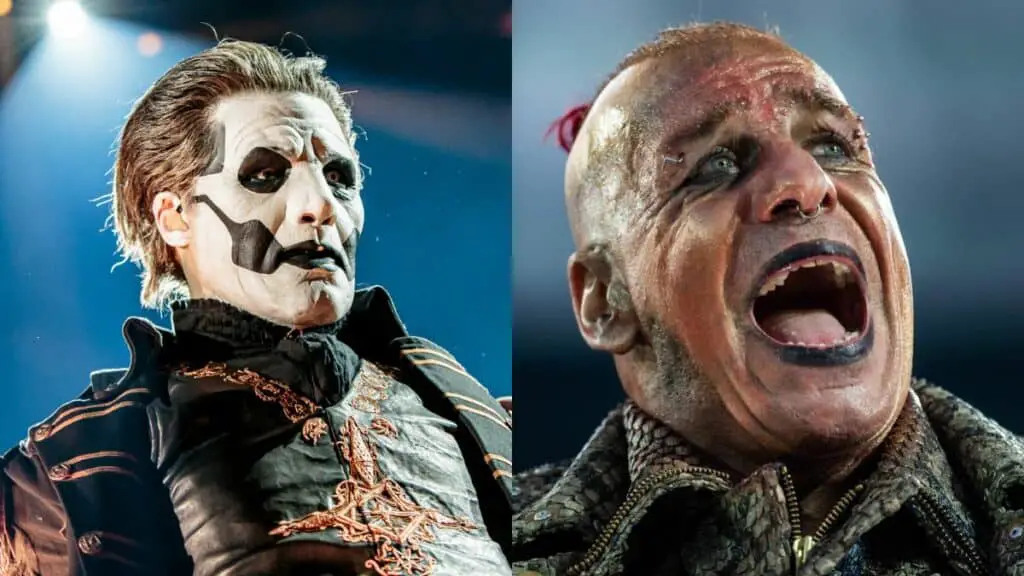 Tobias Forge said that he would like GHOST's live shows to become as grandiose as RAMMSTEIN's one day, but noted how such extravagant gigs often take years to make a return on investment.
In a recent interview with Loudwire, Forge says how he would love to take his band to the same level as RAMMSTEIN — massive outdoor concerts with elaborate stages and effects. However, getting there is no easy task.
"RAMMSTEIN, obviously, is the perfect example of exactly just that," he said. "If you look at a show that they did in 1995, it's basically the same gags, they're doing the same things, it's just magnified and placed out in this huge field. I think that Ghost could do that, but in order to make that happen, you need to be able to sell a lot of tickets everywhere.
"It costs so much to make that show that you can not just do it once, you can not do it twice, you can not do it 10 times, you need to do it so many times and it takes such a long time to recover that money. You're literally burning money. That would be my long-term goal."
GHOST's latest studio album, Impera, was released on March 11 via Loma Vista/Concord. Album can be heard via Amazon here. The theme of Impera mainly focuses on "the rise and fall of empires". The album received widespread critical acclaim.