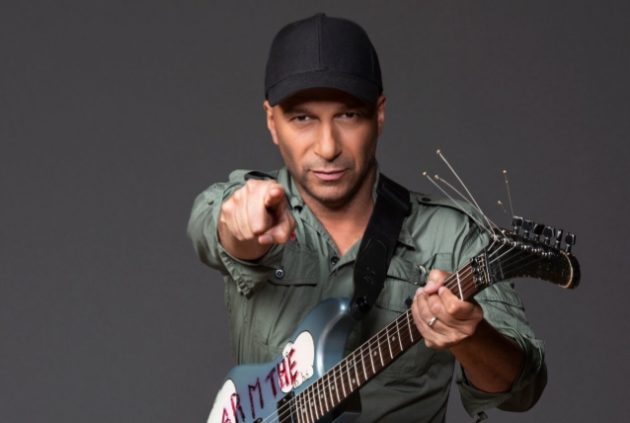 Following in the footsteps of Chris Cornell and Bruce Springsteen, Tom Morello has established his own one-man show titled Speaking Truth to Power Through Stories and Song which he performed at the Minetta Lane Theater last September 18, 2019. The show marked the first show out of his three-show run which was to be recorded and be made available on Audible sometime in the future.
The show mostly runs through Morello's experiences, a mix of anecdotes from his music career with RAGE AGAINST THE MACHINE and his endeavors, which have almost become one and the same as careers like Morello's become deeply entwined with one's personal life. Although the event was a one-man show, Morello wasn't entirely alone onstage. Armed with backing tracks to accompany his signature guitar flourishes, several pedals which he's cycled through during his career including his trusty DigiTech Whammy 4, tales from his life as a musician-activist, and vivid images of real-world struggle, the legendary musician wowed the sold-out crowd at the Minetta Lane Theatre in New York. But still, the set-up was rather sparse, even for a one-man show. This was most likely a conscious decision made by Morello. Fewer frills make this already personal undertaking hit closer to home.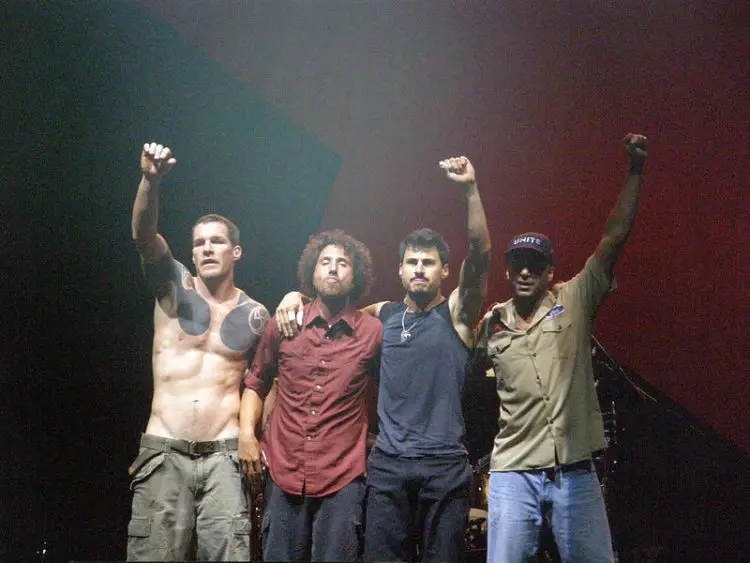 Morello regaled the crowd with stories of selling out stadiums across the globe, how surreal everything is when you really slow down and look.
Things took a more serious note when Morello started discussing his childhood and what it was like growing up in Libertyville, Illinois — how a place called liberty was ironically a place that lacked such liberties as he had to deal and still deals with a lot of racism. He talked about what it was like to grow up with activist parents. His mother, Mary Morello, was an organizer who did all she could do to make a positive impact on the world. His father, Ngethe Njoroge, was a diplomat from Kenya who despite not being around as much also left quite the impression on Morello. Considering his upbringing, it really is no surprise that Morello himself has also undertaken political causes fighting for social justice and people's rights all across the globe.
There were also some lighthearted moments as Morello discussed his time with RAGE AGAINST THE MACHINE. How his initial goal was to give DJs the boot by emulating the sound of turntables with his guitar. Humor that's pretty on-brand considering Morello, in the past, has joked about how every riff he's ever made for RAGE AGAINST THE MACHINE is just a rip off of some BLACK SABBATH track. Unexpected technical issues got him talking about the band even more as he took questions from the crowd even sharing what it was like to record the first-ever RAGE AGAINST THE MACHINE record. All the talk about the band really couldn't have been avoided as this, above everything else, is what Morello is known for. He leaned into this as one of the last bits of his performance was a rendition of the band's most famous song Killing In The Name Of. Morello concludes the show with his version of This Land Is Your Land. Morello uses the song as a call to action. Morello's show, while inherently personal, calls on people to "aim for the world you want" and build it together.