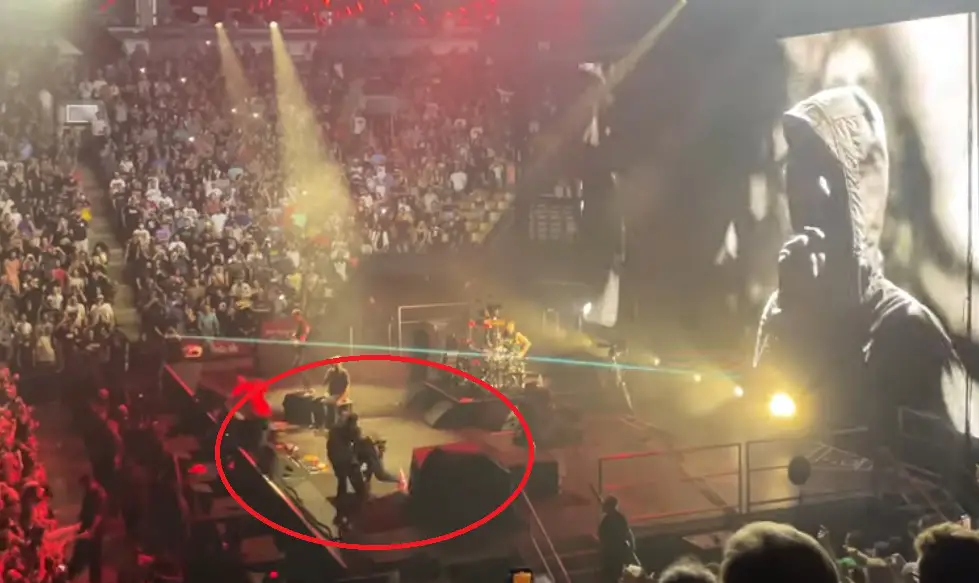 During RAGE AGAINST THE MACHINE's concert in Toronto last night (July 23rd), a fan invaded the stage, but somehow band's guitarist Tom Morello ended up tackled by security guard.
A fan rushed the stage during the final song of the night, "Killing in the Name," and amid the chaos, security accidentally tackled guitarist Tom Morello, knocking him down and off the front of the stage. The incident occurs around the 1:00 mark in the video above, and can be seen in the video below.
After band's frontman Zach de le Rocha realizes what happens, he stops the song, yelling "Hold Up! Hold Up!.. Oh sh*t!" Incredulously, Tom and Zach then both speak to the crowd: "What just happened?… do not try that sh*t again… sorry we're cool we love y'all but don't do that!"
RAGE AGAINST THE MACHINE's comeback tour will continue through mid-August. The massive trek features support from RUN THE JEWELS. Rest of the dates and tickets are available here.