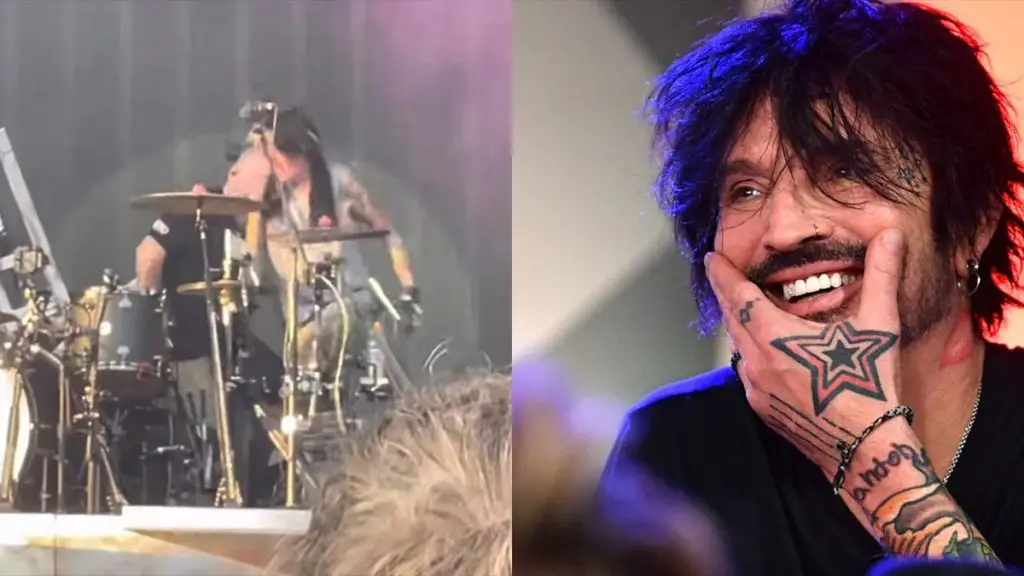 A video footage has emerged from MÖTLEY CRÜE's 19 July concert in Kansas City, Missouri.
One thing that caught fans' eyes is that while heading into "Looks That Kill," Tommy Lee started playing before he even sat behind the kit.
One fan commented on the video: "Is it me, or did the track start playing before Tommy ever sat down?.. something seems a little fishy here."
Other fan also added: "I know they admitted to using tapes in the past but was unaware to what extent. This is damning IMO. I'm for some enhancing of a song live with some effects, but to basically play a backing track as they play along to it is just flat out wrong!!"
You can see video for yourself below.
Lee hasn't been able to play full sets at beginning of CRÜE's current North American stadium tour with DEF LEPPARD, POISON and JOAN JETT & THE BLACKHEARTS after allegedly breaking his ribs two weeks before the trek's June 16 kick-off in Atlanta, Georgia.
According to his wife, Tommy broke four ribs on his right side after falling down the stairs of a rental home in Nashville while CRÜE was rehearsing for the shows.
Remaining dates and tickets for "The Stadium Tour" can be found here.