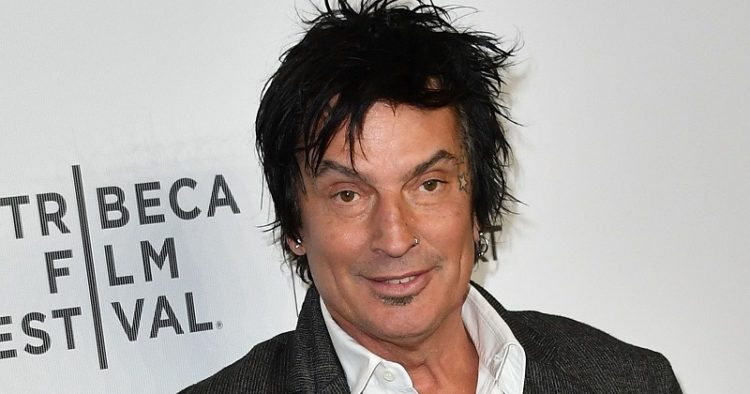 Tommy Lee has fired back at Courtney Love after the HOLE singer called the MÖTLEY CRÜE biopic "The Dirt" the "dumbest Netflix film ever."
In a new question-and-answer session with Interview magazine, Love was asked to name her favorite thing to do with her girlfriends.
She responded: "I recently had three girlfriends over and we sat on my epic Majorelle art nouveau bed. My Rolfer came over to do his thing. We don't call it massage — they get so pissed off, the Rolfers do. He does deep tissue bodywork on ladies. We watched the dumbest Netflix film ever called 'The Dirt'.
"It's so stupid and vile about women, and just f*cking dumb. It was super fun to groan together. We had jasmine tea. We all got our bodies worked on and watched this white rapper named Machine Gun Kelly, and we just made jokes. I was like, 'When's Ozzy gonna snort the ant?' Then, within seconds, he snorted the ant. Then the Nikki Sixx character was like, 'I have a new girlfriend. She's sweet. She's wonderful.' I was like, 'And her name is heroin.' Two seconds later: 'Her name is heroin.' I was killing it."
After news of Love's comments made the rounds, Lee took to Twitter to slam the musician and actress, writing: "Hey @Courtney When's your movie coming out? Oh wait…. Never!!!!!"