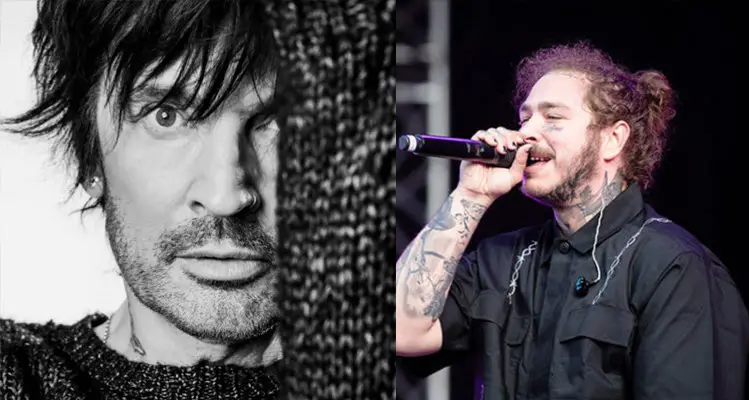 In a new interview with Army & Air Force Exchange Service, MÖTLEY CRÜE's Tommy Lee addressed his involvement in the new song from Tyla Yaweh called "Tommy Lee."
The track, which was released on June 12, also features Post Malone and is said to be an ode to the MÖTLEY CRÜE drummer and his lavish lifestyle.
Tommy said: "They asked me to do a remix [of the song]. I don't know how much you know about remixes, but a lot of times, people will do a remix and you're, like, somebody changed a few beats here and a little bit of this and a little bit of that and called it a remix.
"Well, this is like a 'redo.' We put on heavy guitars, I smash drums on it, bass, there's some strings… It's crazy. It's like NIRVANA meets GREEN DAY meets THE BEATLES. It sounds like the same song, but it's like the next-level version. It's crazy. I cannot wait for everyone to hear it. I think July 9th or 10th it's supposed to come."
Post Malone commented on the song: "Pull up wit a drum like I'm Tommy Lee/Yaweh got a stick came to rock with me. Living life like a rock star/Pulling up stretch limousines."