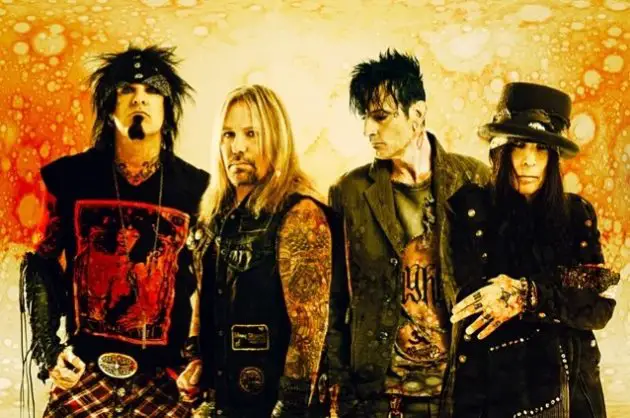 In a new interview with Louder Sound, Tommy Lee the current state of rock music while discussing his new album Andro. He also discussed the possibility of doing another MÖTLEY CRÜE record.
Asked if it's bother him that some MÖTLEY CRÜE fans won't like Andro, Lee said: "I kind of feel sorry for people who are just rock fans, 'cause they're gonna miss some really f*cking cool songs that aren't necessarily straight rock. They're just f*cking cool songs."
Lee also discussed how he got into electrical music: "I've always been attracted to the beats, whether it be funk, R&B, hip-hop, or f*cking screamo-metal. If it's got a serious beat, I'm all over it. I started to get into sequencing and electronics and all that shi* in the '90s. Then when METHODS OF MAYHEM came out, that threw everyone for a loop: 'Tommy's always just one f*cking step ahead, what's up with that guy?'"
When asked if Rock 'N' Roll has became too safe, Lee replied:
"It has, and it's kind of sad. I haven't heard a rock record that's blown my mind in a long while. I can't think of anything that I've heard lately that has made me go, 'Holy fu*ck!' And I'm constantly looking.
"When you watch a lot of hip-hop videos or EDM videos, it's all about people having a good time and just f*cking living life, just f*cking rock-staring it. It's like the rock 'n' roll lifestyle is emulated by so many other genres."
Asked if he thinks he'll ever make a new MÖTLEY CRÜE, Tommy said: "Who knows? It's possible. We got a stadium tour next summer, so it's always a possibility. I never say never."
MÖTLEY CRÜE, DEF LEPPARD, POISON and JOAN JETT & THE BLACKHEARTS have previously announced rescheduled dates for their 2021 "The Stadium Tour." Dates and tickets for the tour can be found here.
Latest MÖTLEY CRÜE studio album, Saints of Los Angeles, was released in June, 2008.