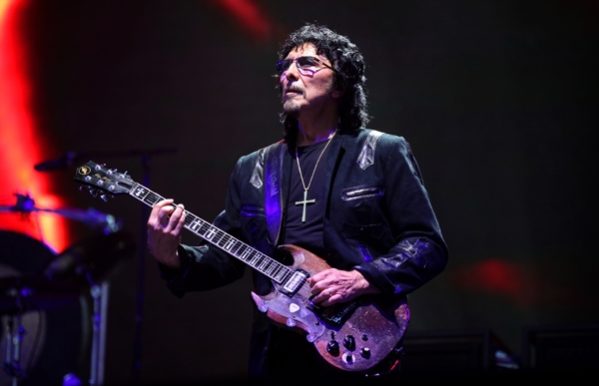 During a conversation with Gibson, legendary BLACK SABBATH guitarist Tony Iommi looked back on almost having Eminem singing on his 2000 debut solo album Iommi.
He said: "Eminem was going to sing on [the Iommi album], but I didn't know who Eminem was, and they said, 'This Eminem wants to sing it.' 'Who's Eminem?' I had no idea who he was at the point; quite embarrassing really.
"So we didn't go with Eminem, Kid Rock came and he had done a couple of things and we never used that," Iommi continued. "And then we had a list of other people who came. It was good fun, it was good to do, I wanted something a bit different from what I've done. Billy Corgan was good to work with, it's nice to work with other people and see how they worked as well.
"On that album's Dave Grohl, and Ozzy, Billy Corgan, Billy Idol, Peter Steele, Phil Anselmo, and from THE CULT, Ian Astbury."