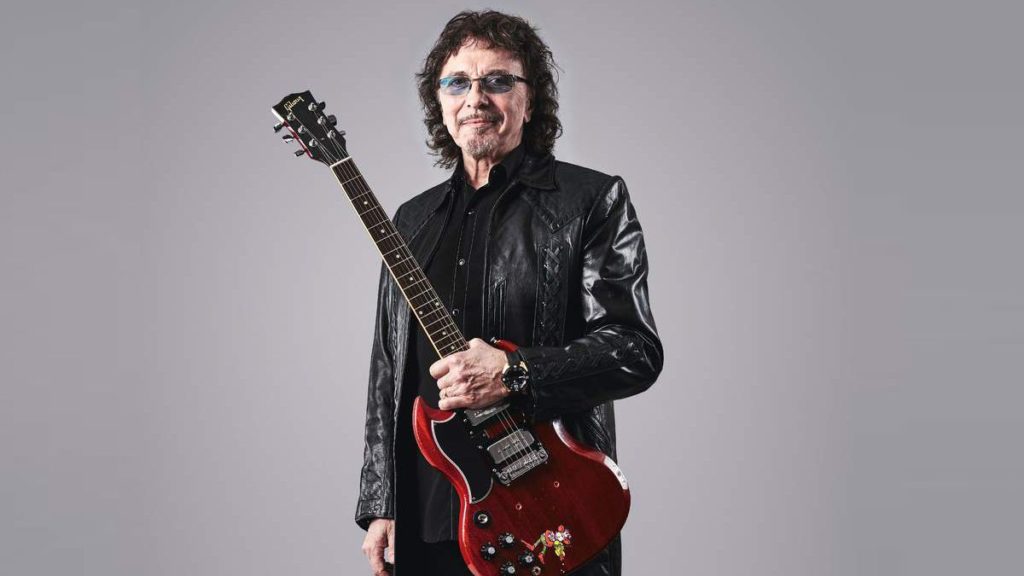 During a new interview with The Mercury News, legendary guitarist Tony Iommi was asked if he thinks there is any possibility for BLACK SABBATH to ever perform again.
"I wouldn't think so," he responded. "But it's a strange thing with SABBATH — how many times we thought we were with Ozzy [Osbourne], then we had [Ronnie James] Dio, then back to Ozzy, then Dio again, and then Ian Gillan and Tony Martin and Dio and back to Tony Martin. It's gone backwards and forwards at different stages. So, you just never know.
"I think it's highly unlikely that we'd get back onstage again," Iommi added. "It certainly wouldn't be touring. We'd only do so many shows, if anything. I would like to play with the guys again. But I can't see that happening.
Back in September 2019, Iommi said during a Q&A session at the Kipinä Kokkola business conference in Kokkola, Finland: "We may — I don't know — do a one-off or something, but [we're] never touring again. Cause we're at the age now — we retired, but I'm still gonna play. But to tour the world like we were — we did an 18-month tour, the last one was. It's a long time to be out and away from home and your friends and family. So if we do do anything, it would be very short."
That same year, drummer Bill Ward shared a video saying he would be very open-minded to any ideas" about playing with his BLACK SABBATH bandmates in the future.
"Hi everybody. My name is Bill Ward, and I wanted to say that I love Tony [Iommi, guitar], Geezer [Butler, bass] and Ozzy [Osbourne, vocals] very much. I've loved them for a long time, and I still do. And I would be very open-minded to any ideas about playing together in the future. That's it. Love you all. Thanks."
BLACK SABBATH played their final concert on 4 February 2017 in Birmingham. The final song was streamed live on the band's Facebook page and fireworks went off as the band took their final bow. On 7 March 2017, SABBATH announced their disbandment through posts made on their official social media accounts.