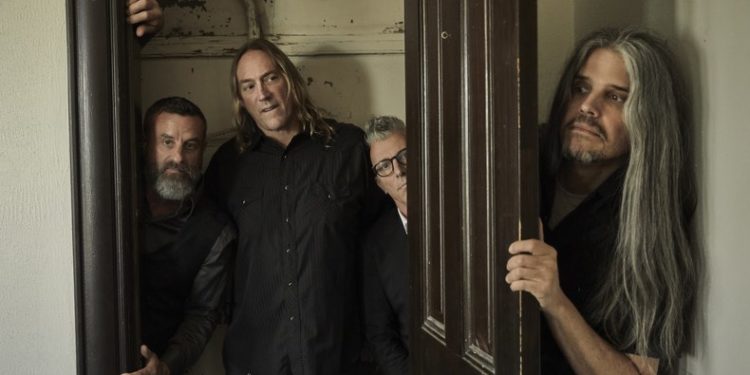 When recently announcing an "expanded book edition" of TOOL's Fear Inoculum, fans took to social media section to express their frustration over not received their Fear Inoculum deluxe edition they ordered months ago from band's official store.
Now, some fans have been complaining that they've received emails indicating their orders have been canceled, despite those customers having taken no action to do so.
Check some of the customer's frustration below (via MetalSucks):
One MetalSucks reader provided a screen shot of his order that had been canceled "at your request," while he took no such action: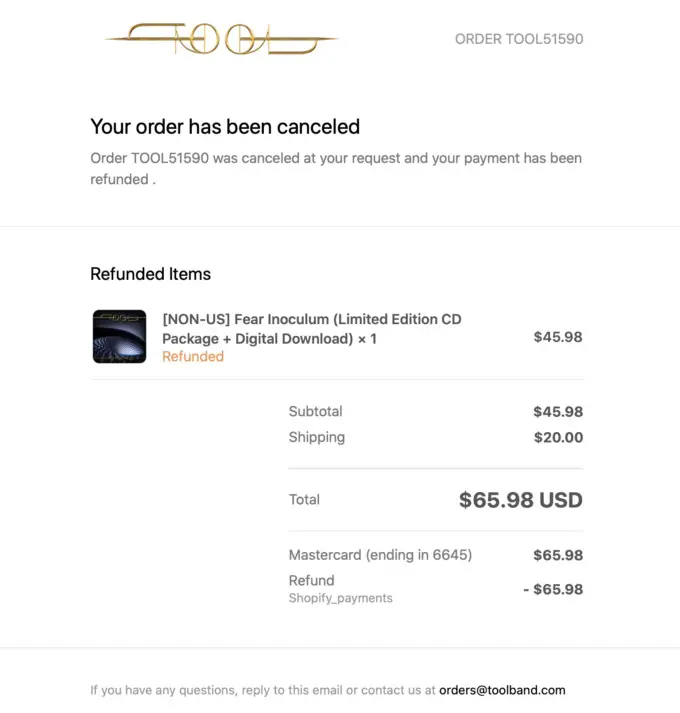 You can get the tickets for TOOL's ongoing tour here.
TOOL's latest album, Fear Inoculum, was released on August 30, 2019, through Tool Dissectional, Volcano Entertainment, and RCA Records. It is the band's first album in 13 years, due to creative, personal, and legal issues band members encountered since the release of 10,000 Days.