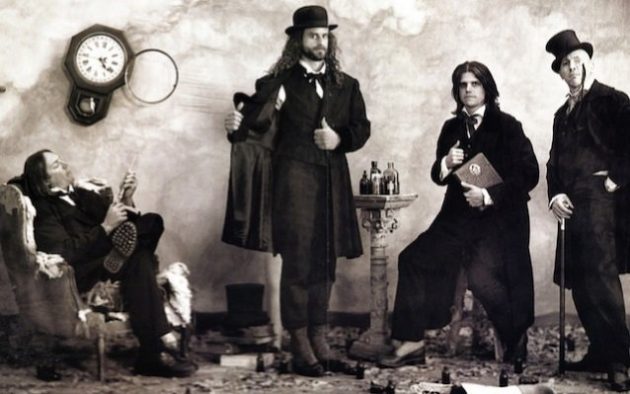 According to a new Instagram post from TOOL guitarist Adam Jones, the band has finally entered the studio to begin recording its next album.
TOOL singer Maynard James Keenan has recently revealed that he had finished writing the "words and melodies" to all but one new song for the new disc. Jones later wrote on Instagram that recording would begin in March.
TOOL latest album 10,000 Days, which was released in 2006, entered the U.S. Billboard 200 chart at number 1, selling 564,000 copies in its first week. It was Tool's second album to top the Billboard 200 chart upon release. In Australia, 10,000 Days debutedat number 1, selling 39,278 in its first week. In the UK, the album debuted at number 4, the highest chart position the group have managed in that country. It was certified Platinum in the U.S. by the RIAA on June 9, 2006. As of April 2007, 10,000 Days had sold 2.75 million copies worldwide. As of July 7, 2010, the album had sold 1,736,000 copies in the US.