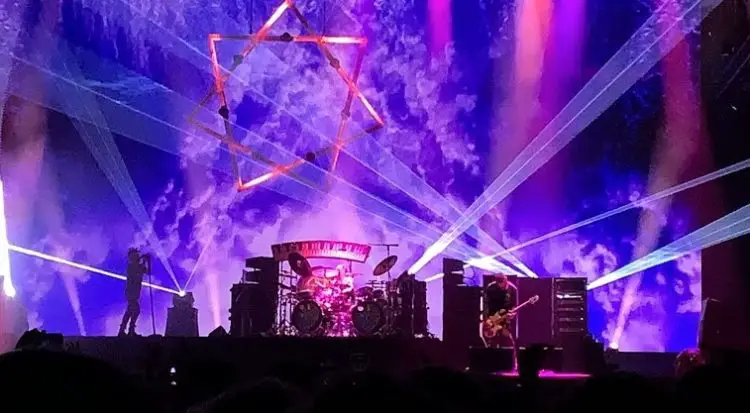 TOOL kicked off their fall North American tour last night (October 13) where fans had the chance to witness the group performing "Fear Inoculum" and "Pneuma" live for the first time.
Fan-filmed video footage can be seen below.
Songs are taken from TOOL's latest album, Fear Inoculum, which was released on August 30, 2019, through Tool Dissectional, Volcano Entertainment, and RCA Records. It is the band's first album in 13 years, due to creative, personal, and legal issues band members encountered since the release of 10,000 Days.
Tickets for TOOL's ongoing tour can be find here.