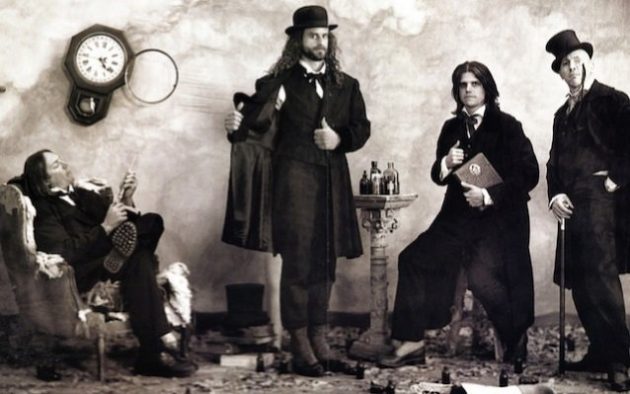 According to Bloomberg, Tool is in talks to make its catalog available on streaming services in time for the release of its first album in more than a decade, according to people with knowledge of the matter, marking the end of another high-profile holdout to the music industry's digital transition.
Members of TOOL are said to be in negotiations with the likes of Spotify and Apple Music about the best way to release their music.
The hard-rock quartet, whose hits in the 1990s included "Sober" and "Prison Sex," is one of the few major recording acts still unavailable on most streaming services. The steady flow of revenue from Spotify and its ilk have become essential to an industry still reeling from the advent of the internet, with record labels reporting sales growth for the first time in decades.
TOOL latest album 10,000 Days entered the U.S. Billboard 200 chart at number 1, selling 564,000 copies in its first week. It was Tool's second album to top the Billboard 200 chart upon release. In Australia, 10,000 Days debuted at number 1, selling 39,278 in its first week. In the UK, the album debuted at number 4, the highest chart position the group have managed in that country. It was certified Platinum in the U.S. by the RIAA on June 9, 2006. As of April 2007, 10,000 Days had sold 2.75 million copies worldwide. As of July 7, 2010, the album had sold 1,736,000 copies in the US.