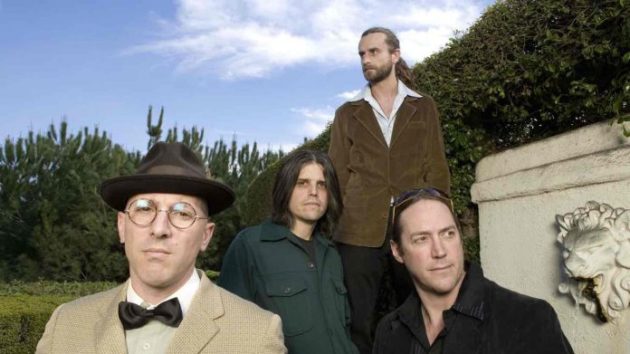 As TOOL is gearing up to embark on a U.S. tour, guitarist Adam Jones has offered a short video clip of himself playing some of the new riffs, presumably from the final version of the "Descending" track, which was played live in concert during the band's past live shows.
Also, singer Maynard James Keenan shared a meme on his Twitter page suggesting that he bend will play music from their new album on upcoming tour.
On March 7th, the group shared a photo of guitarist Adam Jones, bassist Justin Chancellor and drummer Danny Carey alongside the new TOOL album's producer, Joe Barresi, and mastering engineer Bob Ludwig, who previously mastered TOOL's most recent disc, 2006's "10,000 Days".
The picture was taken at Gateway Mastering Studios in Portland, Maine. The mastering process is usually the last step, after recording and mixing, before an album gets pressed, released and distributed.