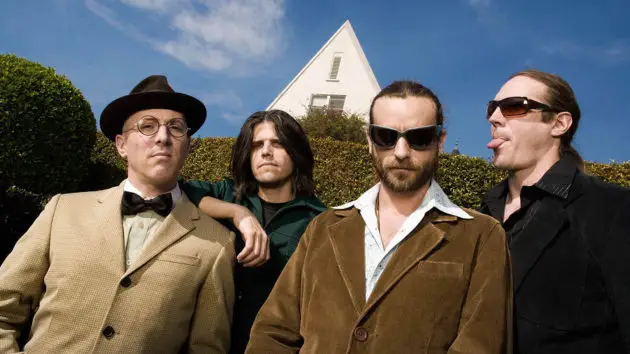 In an interview with Music Radar, TOOL drummer Danny Carey once again confirmed that we'll see band's follow up to 2006's 10,000 Days this year, saying:
"All I can say is it's still something in progress," shrugs Carey – before the line goes ominously quiet. There's a distant murmur in the background. "Definitely this year," he laughs, before thanking us for the call and explaining he needs to rush off. The drummer is remaining as tight-lipped as ever. We can but hope. And in the meantime, a maiden voyage with the Seagullmen beckons…
Last month, Carey said that the band will "definitely" release new album, and RAGE AGAINST THE MACHINE's Tom Morello claimed he even heard some new TOOL.
TOOL latest album 10,000 Days entered the U.S. Billboard 200 chart at number 1, selling 564,000 copies in its first week. It was Tool's second album to top the Billboard 200 chart upon release. In Australia, 10,000 Days debutedat number 1, selling 39,278 in its first week. In the UK, the album debuted at number 4, the highest chart position the group have managed in that country. It was certified Platinum in the U.S. by the RIAA on June 9, 2006. As of April 2007, 10,000 Days had sold 2.75 million copies worldwide. As of July 7, 2010, the album had sold 1,736,000 copies in the US.