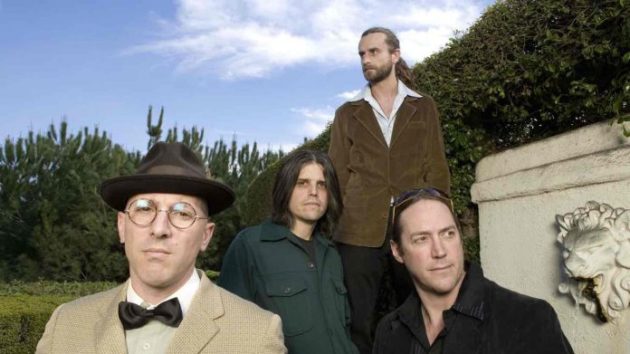 TOOL has made their entire catalog available on digital and streaming services.
All four previous studio LPs — Undertow, Ænima, Lateralus and 10,000 Days — and the band's 1992 debut EP, Opiate, are available.
"Our obsession with, and dream of, a world where BetaMax and Laser Disc rule has ended," says singer Maynard James Keenan. "Time for us to move on. But never fear. There's a brand new thing we think you're really gonna dig. It's called digital downloads and streaming. Get ready for the future, folks!"
New TOOL album Fear Inoculum comes out on August 30th.
Maynard James Keenan's store will be holding a listening party for TOOL's new album one day prior the release. The party will take place on Thursday, August 29th from 4 to 6PM at 140 Main Street in Jerome, Arizona.
It is advertised as a free event, "First come – first served. Listen to the new album and reserve your CD for the 8/30 release. We will open an hour early (10AM) for those who reserved a copy of the album."
Tweet stated, "Many have asked— Excited to bring you the TOOL album release listening party, Aug 29th, at #pusciferthestore in #jeromeaz ! Merkin Pizza Wagon will be onsite and @four8wineworks will be serving small bites by then too. #tool #listeningparty #free #event #newmusic @puscifer @Tool."