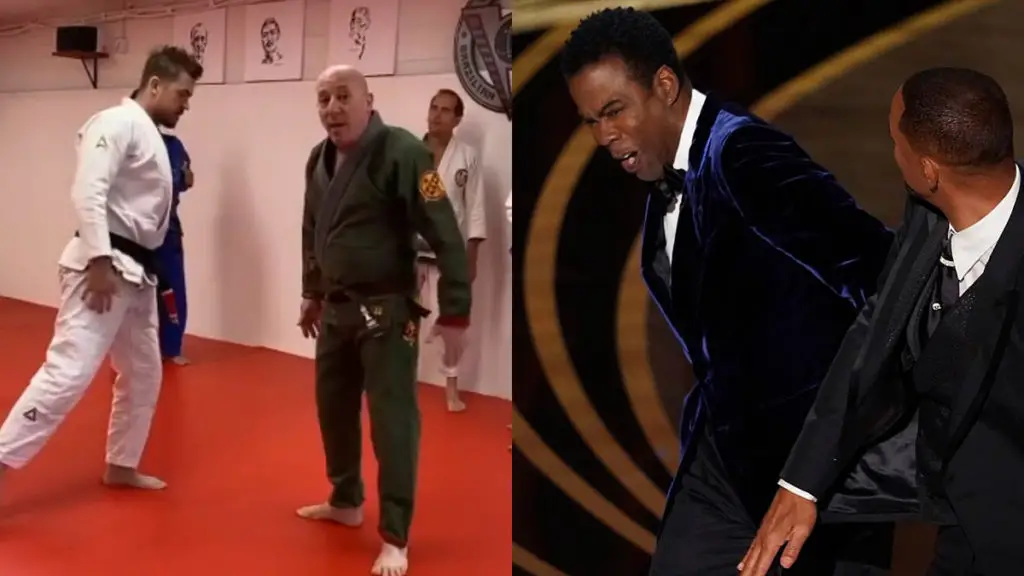 TOOL frontman Maynard James Keenan has chimed in on this year's Oscars controversy when Will Smith stormed onstage during live broadcast to smack Chris Rock across the face before returning to his front-row seat and yelling a profanity-filled threat at the comedian.
The confrontation took place after Rock made a joke about Smith's wife, calling Jade Pinkett Smith "G.I. Jane" in reference to her bald head, which she has previously explained is due to the medical condition alopecia.
Keenan, who recently earned a brown belt in Brazilian jiu-jitsu, took to his Instagram to demonstrate what he jokingly described as one of "the techniques that could have saved Chris Rock's life."
"I realize we're on the a*s end of beating this dead horse, but f*ckit," TOOL frontman wrote in a caption accompanying the video.
Check out the video below.
TOOL will kick off their European tour later this month. There are still some available tickets for selected show at this location.