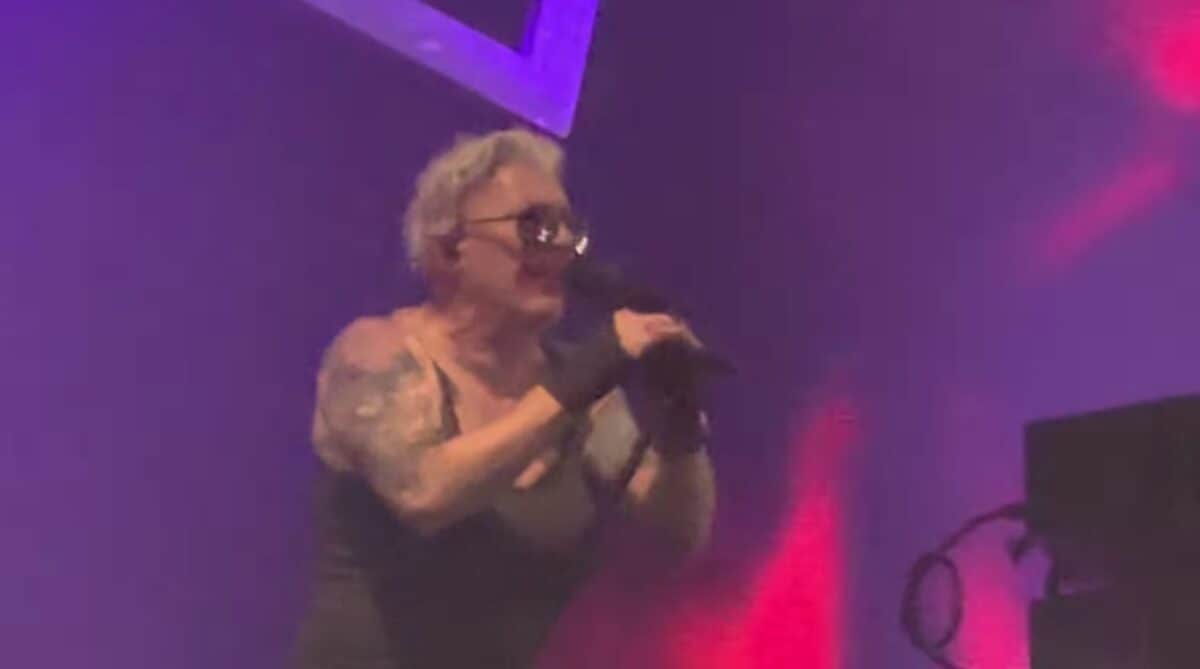 Maynard James Keenan of TOOL sported a blonde wig, red lipstick, and a skin-tight shirt that showcased his faux breasts while performing at the Welcome To Rockville festival in Daytona Beach, Florida on Sunday.
As per Consequence's pictures of Keenan at the festival, the show was presented just days following Florida Governor Ron DeSantis' signing of bills that target the transgender community, such as stopping minors from attending drag shows.
Despite the newly implemented legislation meant to punish those taking part in "lewd" entertainment such as burlesque performances and drag shows, Welcome To Rockville is open to all ages, and in turn, Keenan could have been violating this law.
Titled "Protection of Children," the measure bans letting anyone underage into "any show, exhibition, or other presentation in front of a live audience which, in whole or in part, depicts or simulates nudity, sexual conduct, sexual excitement, or specific sexual activities." That includes "lewd conduct, or the lewd exposure of prosthetic or imitation genitals or breasts," shows appealing to "prurient, shameful, or morbid interests," and patently offensive displays "without serious literary, artistic, political, or scientific value for the age of the child present."
A person who admits a child to such a performance will face a first-degree misdemeanor, punishable by up to $1,000 in fines and a year in prison.
TOOL has four more U.S. festivals planned for the remainder of the year, including Sonic Temple in Columbus, Ohio; Louder Than Life in Louisville, Kentucky; Aftershock in Sacramento, California; and Power Trip in Indio, California.