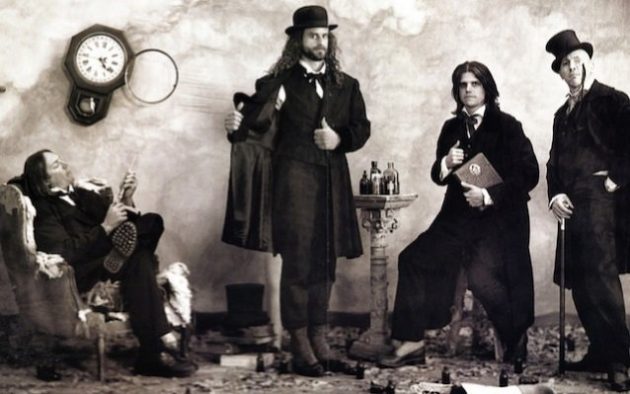 In a new interview with Guitar World, TOOL guitarist Adam Jones has revealed some new information about the band's upcoming album, Fear Inoculum, including the number of tracks on the record, the running time and the strange themes behind the record.
New album will sport an 80-minute running time split across seven included tracks."
Jones explained: "I took a picture pointing to the number seven while we were recording, and a lot of the riffs Justin [Chancellor, bassist] and I brought in were in seven. You don't really go, 'I'm going to write a riff in seven!'" He added, "Without being too descriptive about the concept, the main thing is that the seven beat just kept coming up, and riffs in seven kept coming up. It was really weird!"
Jones continued: "Then Maynard [James Keenan, singer] told me about a whole concept he had about the number seven. We were all, like, 'Oh my God! This is too weird!' Then Alex Grey[TOOL album artist] basically said the same thing and he has a concept that will reveal itself through video."
New TOOL album Fear Inoculum comes out on August 30th.
Maynard James Keenan's store will be holding a listening party for TOOL's new album one day prior the release. The party will take place on Thursday, August 29th from 4 to 6PM at 140 Main Street in Jerome, Arizona.
It is advertised as a free event, "First come – first served. Listen to the new album and reserve your CD for the 8/30 release. We will open an hour early (10AM) for those who reserved a copy of the album."
Tweet stated, "Many have asked— Excited to bring you the TOOL album release listening party, Aug 29th, at #pusciferthestore in #jeromeaz ! Merkin Pizza Wagon will be onsite and @four8wineworks will be serving small bites by then too. #tool #listeningparty #free #event #newmusic @puscifer @Tool."