If you're a fan of nu-metal, that sonic collision of rock, grunge, and hip hop, are you searching for a love interest? Someone to accompany you to ear-shredding gigs for some romantic moshing? Try online dating? Signing up to a digital service would provide access to endless profiles of alt rock-loving singles. Algorithms would even suggest those sites users whose tastes were closest to yours. Registration is free. So why not join an online dating service and start flirting?! When you click, how about soundtracking your first date with banging nu-metal anthems? Here's our top five.
Chop Suey, System of a Down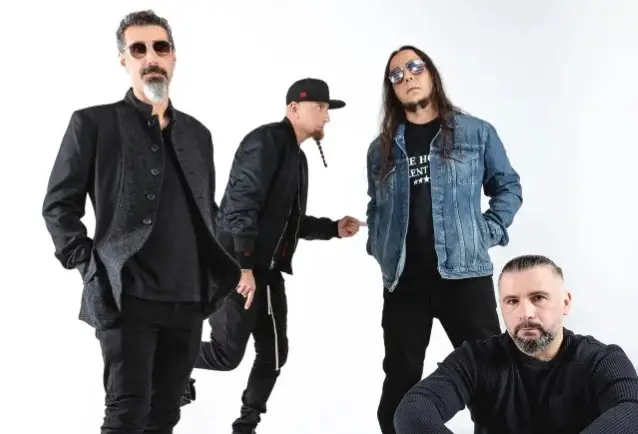 Describing themselves as Armenian-American heavy metal, System of a Down have won Grammy Awards for their ferocious performances. Although they took a short hiatus in the mid-2000s, they have been cramming stadia across the world for the best part of three decades. This song commences with a deceptively soft acoustic intro, but within seconds it has transformed into a roller-coaster of pulverising guitar-driven nu-metal. The stop-start nature of the main lyric is perfect for maintaining a dynamic atmosphere.
Bring Me to Life, Evanescence
Led by the striking singer and keyboard player Amy Lee, Evanescence has amassed a huge fanbase with their meld of heartfelt vocal delivery and ear-shredding riffs. Like most nu-metal bands, they have undergone numerous personnel changes during their career, but the constant has been charismatic frontperson Lee. The video for this anthem is wonderful, displaying drone-like footage hovering over a cityscape, against a gentle piano intro. But this quickly escalates into high-decibel verses and insanely catchy choruses, with Lee intoning, "save me from the nothing I've become!"
Wait and Bleed, Slipknot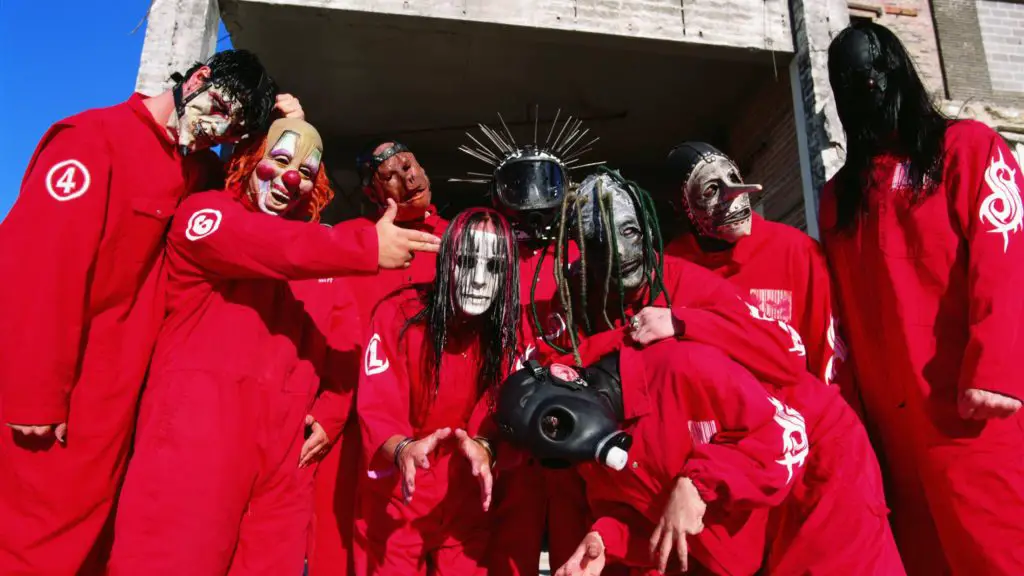 Hailing from Iowa, one of the USA's vast 'prairie states,' Slipknot need little introduction. They have certainly gathered their fear share of headlines, their wild stage performances consisting of aggressive music and even more chaotic delivery. They are particularly renowned for the eye-catching masks they don on stage, inspired by all your most feared horror movie characters! Again, this nu-metal song is all about contrasts. The vocals range from thoughtful introspection to rapidly delivered rapping. Underneath this, the drums propel riffing that speeds along like some crazy juggernaut in a Mad Max movie!
Dig, Mudvayne
Mudvayne are another band from rural America who became popular in the underground alternative music scene in the 1990s. Although they are primarily known as a nu-metal band, their music encompasses a diverse range of styles, including far more progressive elements. The official video features the band wearing a bizarre array of theatrical makeup, with multicoloured spiky hairstyles and devilish red goatees. The vocal delivery is intense, while the undercurrent of loud guitars will have you and your partner tapping your feet relentlessly!
Rollin', Limp Bizkit
Mention the term nu-metal, and the band instantly conjured in the imagination is often these American rap rockers. Led by Fred Durst, and Wes Borland, respectively their cocky singer and lead guitarist famous for his elaborate body paint, they have received Grammy nominations and sold over 40 million records worldwide. The entertaining video for 'Rollin'' features the actor Ben Stiller handing over his car keys to the red baseball-capped Fred durst under the impression he is some kind of car valet. You would be well-advised not to make a similar identification mistake! The song progresses with Durst's stomping rapping, with the musicians performing in various settings, atop a roof, and also garish studio settings. The nu-metal backdrop is driven by guitars and scratching DJ's. By the end of the song, you guys will be joining in the 'rolling' gestures, swinging your arms to and fro!