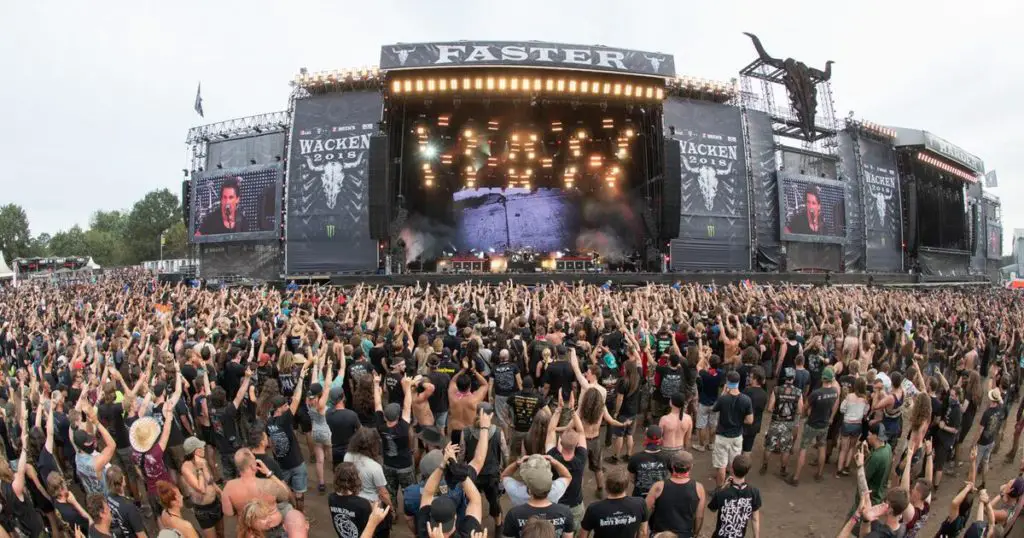 If you're a metal fan searching for an ideal partner for a joint trip to metal music festival, one recommended course of action would be to embrace online dating. Joining an international digital matching service will put you in touch with singles sharing your tastes in romance and headbanging from all over the world! The more you browse through the profiles of other metal fans, the more likely you are to find someone suitable for gigs. The secure communication channel is also conducive to initiating a chat with foreign singles. So after establishing connection, why not plan to meet up at one of the European metal festivals? Here are five of the most recommended.
Reading & Leeds Festival
Although these festivals in England originated separately, the former being the oldest musical festival in the world, they have been organised as a simultaneous event since 1999. Reading can accommodate 87,000 eager metal fans, while Leeds can host 75,000. That's a considerable combined audience! Since the two-site format was initiated, these festivals have featured the cream of loud rock acts, from metal to indie, punk to alternative rock. Headliners have included Guns N' Roses, My Chemical Romance, Iron Maiden and Nirvana, indicating the calibre of act you can expect if you book a ticket for you and your sweetheart.
Download Festival
Held at Donington Park in the heart of England's East Midlands, as well as Paris and Australian locations, this is an out and out the heavy metal festival. The capacity is 111,000, and while the aforementioned Reading and Leeds Festivals have expanded their repertoire to include hip hop acts, Download is exclusively for lovers of black T-shirts, and PA systems set to maximum decibels. Some of the biggest metal bands have performed at Download since its inception in 2003, including Slipknot, Black Sabbath, Saxon, Kiss, Judas Priest, Status Quo and AC/DC. Originally launched as the follow up to the Monsters of Rock festivals previously held at Donington Park, this is another must-visit to tick off your metal wishlist.
Azkena Rock Festival
Colloquially known as the ARF, this festival is held in Spain's Vitoria-Gasteiz, the capital of the country's Basque region. Hosting the likes of veteran rockers Alice Cooper, Deep Purple, Pearl Jam, and Iggy Pop & The Stooges, more recent performers have included Queens of the Stone Age. This festival has become popular for many reasons, not least the fact that the gaps between performers are deliberately kept to the minimum, guaranteeing a conveyor belt of pounding beats and exhilarating guitar solos.
Nova Rock
Austria in central Europe may not be widely appreciated as a bastion of noisy rock n' roll, but Nova Rock, held in Burgenland, has been cramming devotees in since 2005. Separated into the Blue Stage and Red Stage, you only have to cast a glance over the most recent line-up to get a hint of the experience that would be on offer. Behemoth. Beartooth. Slayer. Anthrax. Add to these metalheads the Russian feminist punk band Pussy Riot, you have all the ingredients of an ear-ringing adrenaline rush of a festival.
Wacken Open Air Festival
Shattering the calm around the German village of Wacken in the northernmost state of Schleswig-Holstein since 1990, this festival even has its anthem, appropriately entitled 'We Are The Metalheads.' Over the past three decades, it has become one of the largest metal festivals on the planet. It attracts droves of fans from all over the world, drawn to events such as the Metal Battle, a competition amongst up-and-coming metal exponents, and a Music Camp, where aspiring performers can receive tuition from professionals. There is even a Metal cookbook available, as well as Wacken Premium Pilsner to be knocked back by the litre.