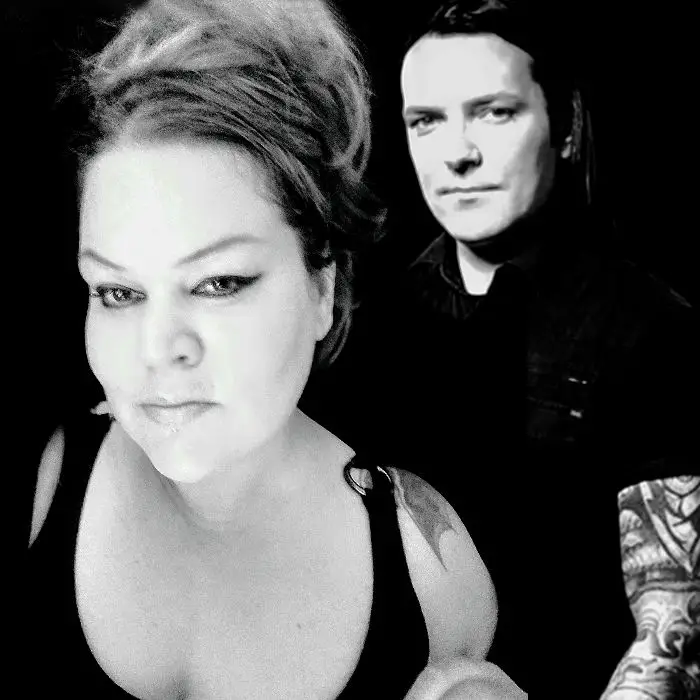 TORN BETWEEN TWO WORLDS have announced their debut EP,  "As If We Never Existed," which will be digitally self-released on June 3rd. As a rose blooms in the aftermath of winter, TORN BETWEEN TWO WORLDS reanimate the enthralling pairing once known as ANGTORIA – Sarah Jezebel Deva and Chris Rehn (DREAMSTATE, TAKIDA).
Both musicians hold strong legacies. Sarah became a part of CRADLE OF FILTH at the age of 16, and took part in some of their biggest albums and tours until 2008. Additional past work of Deva's includes HECATE ENTHRONED, THE KOVENANT, THERION, MORTIIS, and more. Chris has been a part of ABYSSOS, ANGTORIA, and EVERGREY. He currently plays with Sweden's DREAMSTATE and TAKIDA.
In January of 2021, Deva and Rehn revealed their first song together in nearly two decades, "The Beauty Of Deception," and proved they still know how to send chills from your ears to your feet. Deva's hypnotic voice intertwines perfectly with Rehn's dark, heavy riffs, and captivating orchestral melodies.
Dive deep into the midnight pool of their new addictive EP, "As If We Never Existed." These compositions showcase Deva's remarkable vocal range with beautiful compositions, suffused with lush orchestrations and heavy, electrifying riffs. This 5-track release will undoubtedly keep you coming back, and leave you craving more!
Read our review here.