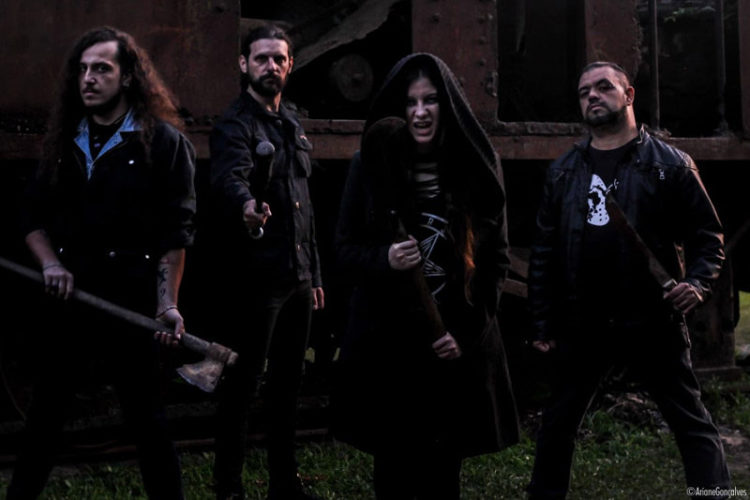 Aequilibrium, the sixth full-length by TORTURE SQUAD, has just been officially re-released by Shinigame Records, both in the original format and in a digipak of the highest quality, with an exclusive bonus hand-picked by the own band.
The record was originally released in Europe on August 2010, via Wacken Records, after their performance in 2008 on the world's biggest Heavy Metal festival, Wacken Open Air, which also led to another appearance on the same festival in 2011.
Songs that are considered to be absolute classics from TORTURE SQUAD's career are present in this iconic record that is a part of the history of Brazilian Metal. What fan wouldn't recognise songs like "Raise Your Horns" or "Generation Dead"? Songs that are always a part of the band's live sets.
The album is already available for purchase on Shinigami Records' online store.
Stay tuned, for these are not the only news from TORTURE SQUAD. Very soon, the classic Hellbound (2007) will also be re-released on physical format through Shinigami Records.
01. Generation Dead
02. Raise Your Horns
03. Holiday in Abu Ghraib
04. 174
05. Storms
06. Azazel
07. Black Sun
08. The Spirit Never Dies
09. Last Tune Blues
10. The Unholy Spell (bonus)
Lineup that recorded the album:
Vitor Rodrigues – Vocals
Augusto Lopes – Guitars
Castor – Bass
Amilcar Christófaro – Drums
Current lineup:
May "Undead" Puertas – Vocals
Rene Simionato – Guitars
Castor – Bass
Amilcar Christófaro – Drums