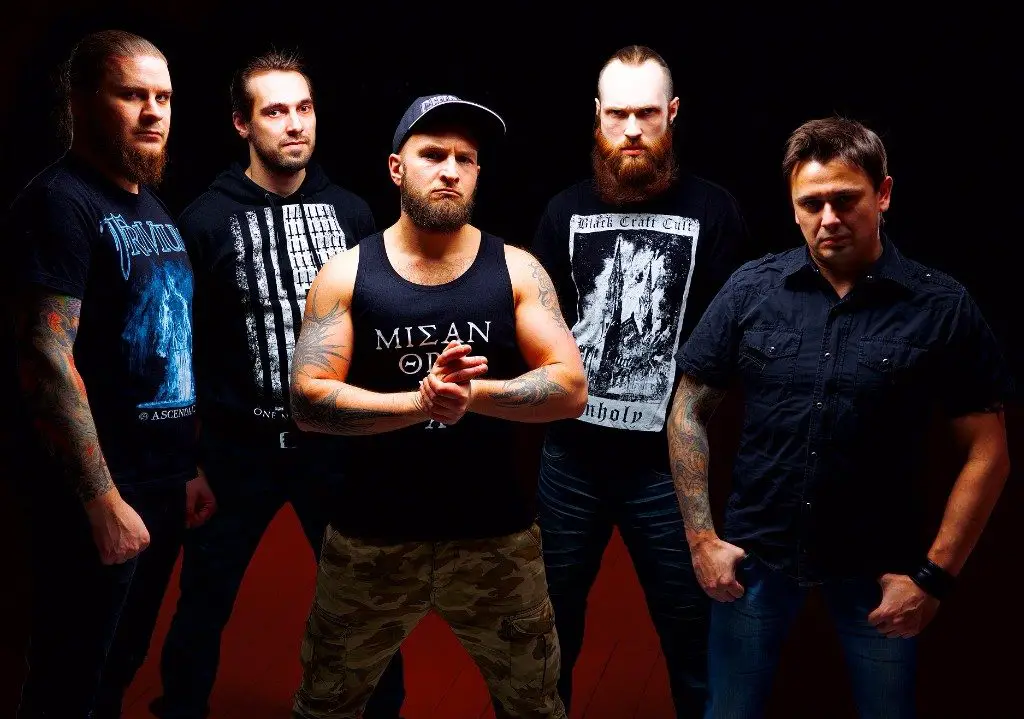 Russian death metallers TOWN TUNDRA have signed a distribution deal with Wormholedeath for the worldwide release of their album "Misanthropy Never Fails"! The album will be released on October 13th via Wormholedeath.
"'Misanthropy Never Fails' is the ode to individualism of the Man, confrontation of unique One-Aloner to hostile invasion of the faceless crowd. This is a Declaration of Sacred Love to Personality expressed in the words of Fierce Hatred and Intolerance to rabid narcissism of human cattle's inner animal essence that oppresses the finest aspirations of the Soul, desecrates and destroys the environment of any Individuality – its freedom, culture, morality and ethics, historical truth, living nature. Misanthropy is the Aegis for the Person against diseases and disappointments of cruel depressive social being – bestiality, ignorance and disharmony. The Aegis that never lies and fails…The music of Town Tundra was born in severe vastness of Russian Arctic. Sharp rhythms made of the echoes of the nonfreezing sea roaring surf, harsh riffs inspired by blizzard howling amidst endless winter night, fabulous solos reminding ice patterns on frozen window, dreamy melodies striving forward and upward full of hope and true russian yearning – all these are merged by the warmth of northern musicians' hearts as a message to hardline music lovers all over the world!"
"Misanthropy Never Fails" Tracklisting:
1. Anti-Psalm .21
2. Senseless and Merciless
3. Wit From Woe
4. Jack Of Spades (Fuck & Chic)
5. Misanthropy Never Fails
6. Ill Itch (Sick Of Revolutions)
7. Wolves Of Shame
8. The Last Rome
9. Hell Bleeds With Oil
10. Humiliating And Insulting
In 2009 former members of several bands have chosen to play melodic but tough metal music, so they joined into new band TOWN TUNDRA. The name 'Town Tundra' is a metaphor for the musicians hometown Murmansk – a nonfreezing seaport beyond the Arctic Circle of Russia with endless night in winter and the same endless day in summer.Started in 2009 with self-titled EP 'Town Tundra', the band released two more EPs – 'Hate Parade' (2010), 'Schizofrienemy' (2011) and one full album 'Telegonia' (2014), which was released on FONO label in Russia. In 2015, the band decided not to extend the contract with FONO. At the end of 2016, TOWN TUNDRA completed work on the new album 'Misanthropy Never Fails'. In support of the album, tha band released two singles – music video for 'Wit From Woe' and lyric video for 'Anti-Psalm .21'.