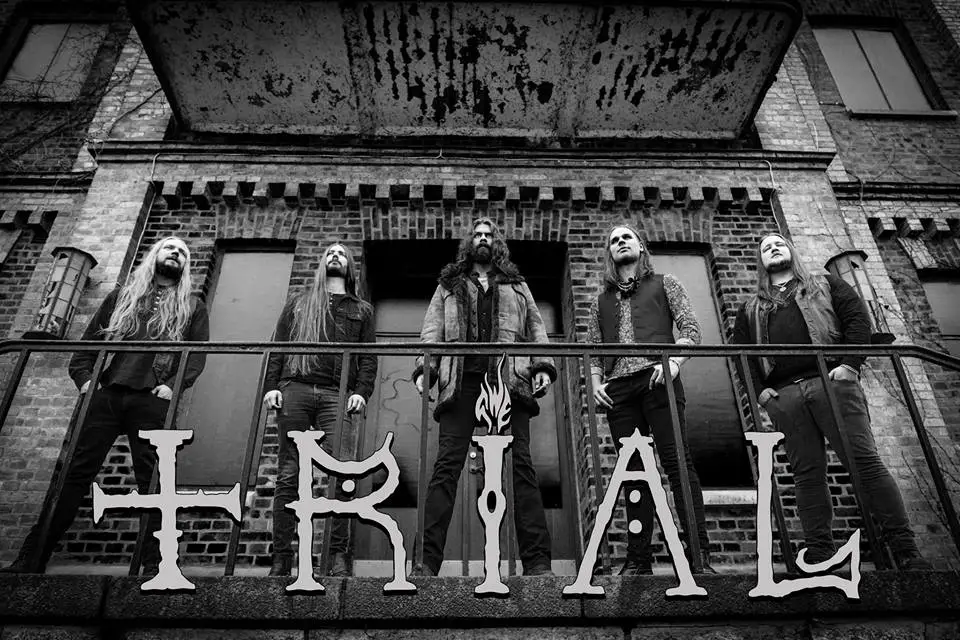 TRIAL (swe), Swedish Heavy metallers, have finished recording their upcoming new album "Motherless"!
The band comments: "After a long time of silence and hard work, we're glad to finally be able to announce that we have finished our upcoming album, entitled 'Motherless', which will be released during the spring of 2017. We are extremely proud of what we have accomplished with it, and are very eager to be able to share this with you in the near future!"
"Motherless" is set for release in the spring of 2017. More news on the album will be available soon!
For legal reasons TRIAL have changed their band name to TRIAL (swe) and they created a new logo for the band. "We felt it was necessary revamping of our logo, as we wanted it to evolve along with the bands progress and fit the new album even more than our old one would have. The new logo, as well as the artwork and layout, was created by Costin Chioreanu who we previously worked with on 'Vessel' as well. It was also a decision that was made because we had to update our name to TRIAL (swe) (in written form, and as seen in the logo) to separate ourselves form other artists with the same name as it is fairly common."
TRIAL (swe) formed in 2007 but it was not until 2013 when TRIAL wrote and recorded the "Malicious Arts" EP (2013), which became yet a stepping stone from where the band was to where they wanted to be. After earning acclaimed reviews for 'Vessel' (2015), TRIAL's popularity continued to grow, and it wasn't long before Metal Blade Records signed the band. With plans to re-invent themselves once again, TRIAL's upcoming debut for the label promises to be another step forward in their career.