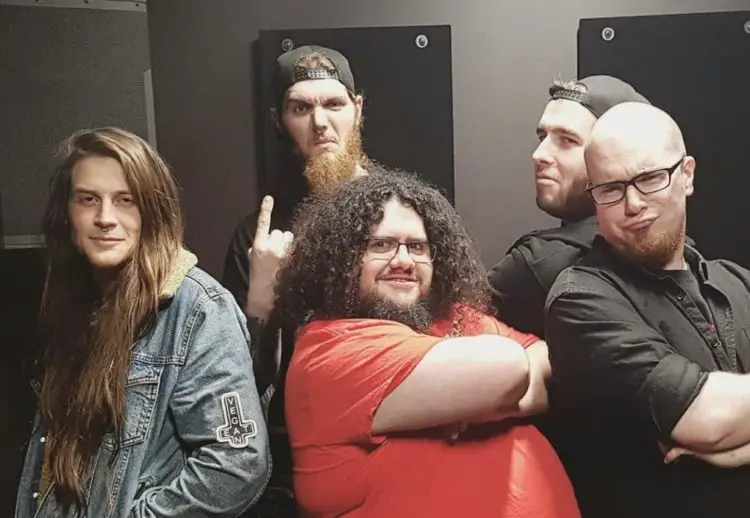 Melbourne's much loved metal warriors TRIPLE KILL have unleashed their debut album 'Age Of Rebellion.' After the hype surrounding their two single releases over the last few weeks it's time to wrap your ears around the rest of the album with a total of 9 tracks to indulge in! If you loved "The Alchemist" and "Fear The Old Blood"then you are bound to love the rest.
TRIPLE KILL guitarist, Anthony Commane asked the rest of the band how they all felt about the new album, this was their response:
"Horny, Thick, Moist"… and "You know that gut feeling when you're on the edge of a diving board, you're nervous and about to throw up, but then you finally jump? It's the feeling once you get out of the pool and realize you wanna go again".
Commane added: "Which sums it up very well for all of us. We're in the water now, our first album is pretty much out. We enjoyed the hell out of this experience and we're super happy with ourselves for making the jump. Go listen to what our bathing suit clad temples of flesh have developed. When we're ready to climb out of the pool, we're getting right back on that horny, thick and moist diving board and diving in for round two. We just hope people who have seen us make this jump, get it stuck in their heads and hopefully fall in love with the work that we fell in love with. Doing this makes us happy. Very Happy."
'Age Of Rebellion' Track listing:
1. Event Horizon
2. Age of Rebellion
3. Lords of Cinder
4. Decay
5. Fear the Old Blood
6. Forward Unto Hell
7. Rán
8. The Alchemist
9. Tears of a Burning Messiah