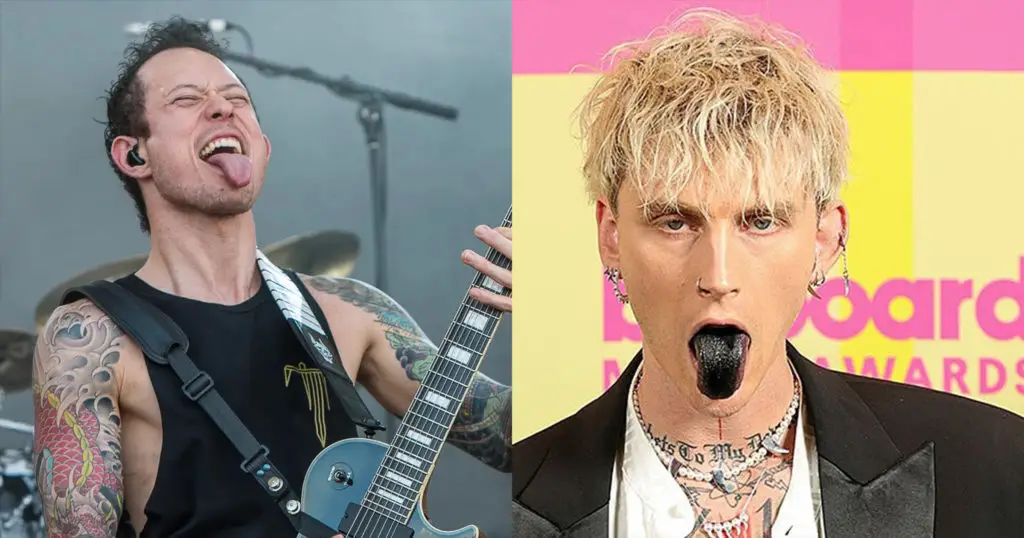 TRIVIUM frontman Matt Heafy has officialy entered a fight between Machine Gun Kelly and SLIPKNOT.
Everything started around a week ago when MGK threw a shade at SLIPKNOT, saying he was glad to not be a 50-year-old wearing a mask.
A few hours later, Kelly followed up with his comments in a tweet, saying that Corey Taylor did a verse for his album Tickets to My Downfall and "it was f*cking terrible," so he didn't use it.
Not long after, Corey issued a response, writing: "I don't like people airing private sh*t like a child. So this is all I'll say: I didn't do the track because I don't like when people try to 'write' for me. I said no to them. So without further ado…. #receipts. This is all I'm going to say about it."
Then, during a performance at Louder Than Life festival this past weekend, MGK was booed his entire show and even got into a physical altercation with one fan.
Now, Heafy took to Twitter sharing his opinion on MGK, writing: "I'd like to formally diss Machine Gun Kelly for "being 31 years old wearing a f*cking 16 year old pop punk cosplay identity on a f*cking stage""
He then later simply added in a separate tweet: "Squirt Gun Smelly"