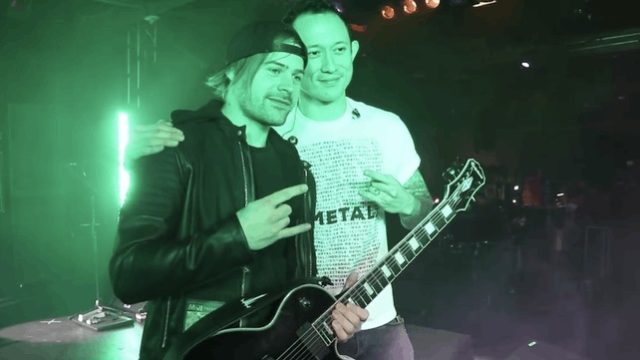 During a recent interview with Inquisitr, TRIVIUM frontman Matt Heafy said that the fans can expect a collaboration with Jared Dines.
He said:  "We're always kind of playing around with ideas, but there's nothing too concrete just yet. But we're always being productive. There's never really an off time, even when we're just getting off-tour. We're all getting back into everything, so, we're always doing something. I can't get too in-depth with it."
He continued: "But as far as my side-project stuff, Mrityu, the record is basically written. It's just a matter of tracking it and finding time for that. So that will be great. Hopefully, Ihsahn is still producing and engineering that and co-writing that with me. So that's gonna be nice.
He added: "Jared Dines and I have been talking about making some music together – not a formal touring band or anything – but just to do it for fun. So yeah, there's always a lot of stuff that I'm slowly working on at the same time, it's kind of nuts. But, I enjoy having too much [stuff] going on."
Back in November, Jared joined TRIVIUM onstage to perform two songs with them. You can check out the footage below.