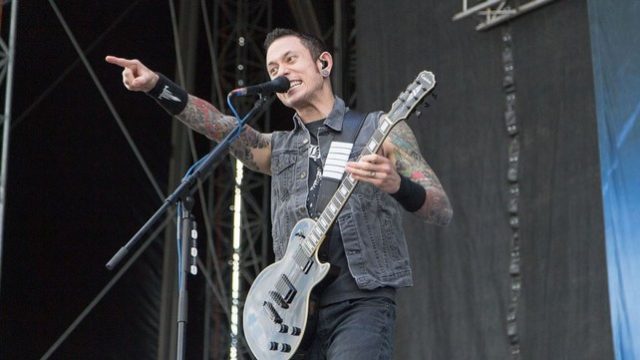 TRIVIUM frontman Matt Heafy has tested positive for the COVID-19 after being vaccinated.
Heafy took to social media to share his positive diagnosis, writing:  "Welp. Went from a non-vaccinated person to [my wife] Ashley (vaccinated) to the kids (unvaccinated) to me (vaccinated).
"Thankfully due to being vaccinated it merely feels like a tour cold; my dad however got sick without a vaccine and is now 12 weeks into a very terrible recovery with lung/ heart/ liver issues.
"I outta be good in a day or two. See y'all on [Twitch] stream tomorrow regardless!"
"The Metal Tour Of The Year" with MEGADETH and LAMB OF GOD is scheduled to kick off on Friday, August 20 in Austin, Texas and hit a further 26 cities before wrapping in Quebec City, Quebec, Canada on Saturday, October 2. Joining them will be special guests TRIVIUM and IN FLAMES, heralding the long-awaited return to the stage for these bands, who are every bit as excited about these historic and not-to-be-missed shows as fans are.