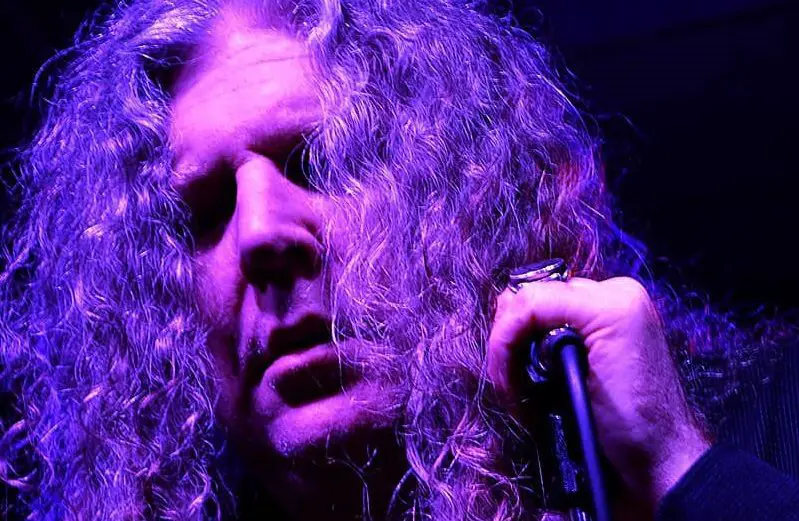 In a new interview with Chicago Reader, Ron Holzner, formerly of doom metal legends TROUBLE and currently in THE SKULL, spoke about the recent passing of his longtime bandmate Eric Wagner.
Wagner died last weekend after a battle with COVID pneumonia. He was 62 years old.
According to Holzner, Wagner was generally opposed to institutionalized medicine but he wouldn't make an exception for the COVID vaccine.
He said: "We argued about it, and he stood his ground on the matter. I always joked, 'The World According To Eric Wagner — you should write a book.' He lived his life his way."
Holzner also confirmed that Wagner recently completed work on a solo album. "It will be released in 2022," he said. "I played on three songs, as well as members of his bands BLACKFINGER and LID and TROUBLE alumni Sean McAllister, Dave Snyder, and Chuck Robinson — as well as former PENTAGRAM guitarist Victor Griffin."
Wagner is best known as the frontman of the doom metal band TROUBLE, which he co-founded with guitarist Rick Wartell. He has quit and rejoined TROUBLE a few times, the last being in 2008, stating "at this moment in time I just can't handle touring anymore."