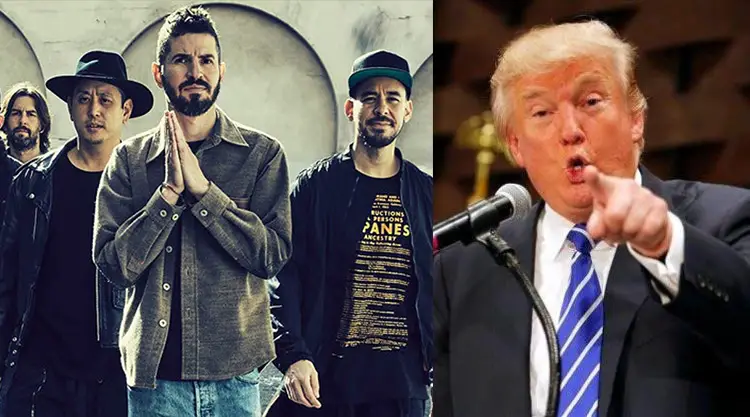 A video soundtracked by LINKIN PARK's "In The End" that Donald Trump posted to his Twitter yesterday (July 18) was removed from the social media platform due to a claim by the copyright owner.
The fan-made clip revolved around quotes from Trump's 2017 inaugural address, including his vow to start "transferring power from Washington, D.C., and giving it back to you, the people." The video painted presumptive Democratic presidential nominee Joe Biden as a member of the Washington elite.
Around 20 minutes after the clip is posted, Twitter removed the video from Trump's feed and replaced it with a message that reads, "This media has been disabled in response to a report by the copyright owner."
LINKIN PARK then issued a public statement noting "LINKIN PARK did not and does not endorse Trump, nor authorize his organization to use any of our music. A cease and desist has been issued."
And then, Trump supporters flooded with replied on LINKIN PARK post, claiming a wild conspiracy theory that Chester Bennington was murdered for trying to stop sex trafficking and even accusing LINKIN PARK themselves of being pedophiles based on logo similarities.
Some of their posts can be seen below.