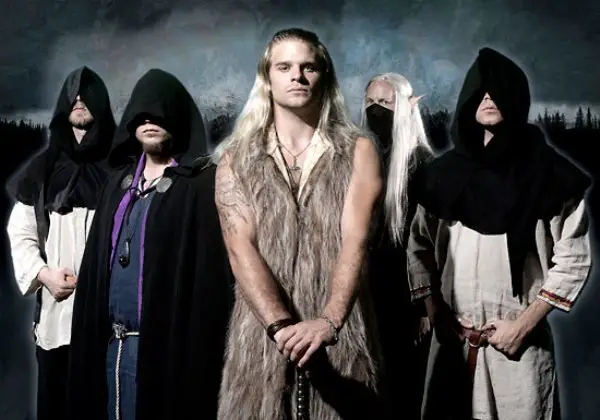 Only three weeks are left until Swedish adventure metallers, TWILIGHT FORCE, will release their label debut entitled "Heroes Of Mighty Magic", on August 26th through Nuclear Blast. After launching several trailers with details about the record during the last weeks, the time has come to reveal another chapter of this upcoming musical journey. Listen to the brand-new song "To The Stars" and watch the lyric video below.
The band commented:
"'To The Stars' is our fastest song to date, and something rather different from our previous works. It is a song that intriguingly strays slightly from the tonal path of 'Heroes Of Mighty Magic', and brings a rejuvenating and swift gust of wind to the overall experience. With guitar work faster than the speed of might, soaring starlit vocals and a soundscape filled with cosmic powermagic, 'To The Stars' is a song about a perilous journey through arcane planes and distant firmaments to restore light and magic, and to transcend time. The stars are calling you for the eternal destiny of fate!"
Pre-order "Heroes Of Mighty Magic" here.
You can listen to the first single "Battle Of Arcane Might" here.